Chef Abbi Merriss Added To Key Challenge At "Final Table: Indy"
Share:
Posted Jul 28, 2020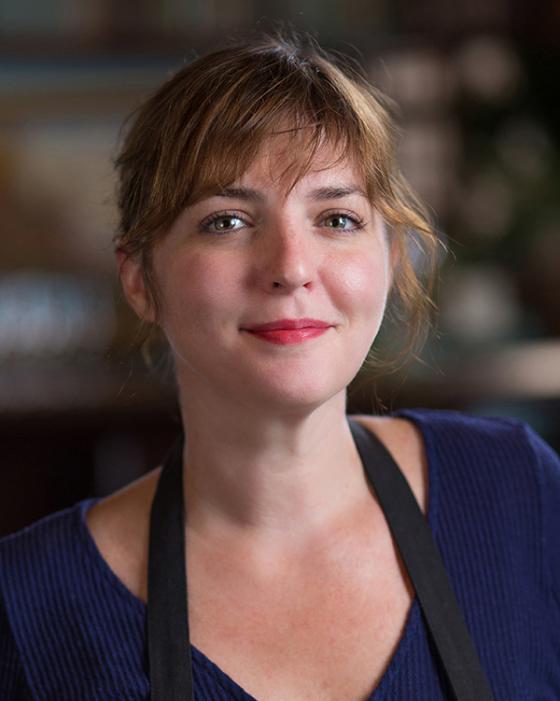 Chef Greg Hardesty will play a key role in the World Food Championships (WFC) crowning moment as the recipe developer for the second challenge at "Final Table:Indy," where five of WFC's champions will be one step closer to the $100,000 grand prize.
After the first round of competition at the Ivy Tech Culinary Center in Indianapolis, the remaining competitors will travel to Chef Hardesty's Studio C, where they will taste a complex duck dish featuring Maple Leaf Farms' delicate White Pekin breed. The dish has been called "Roast Duck Breast with Crispy Duck Spring Roll, Fried Wild Rice, Dried Cranberry Duck Jus."
Hardesty, who is currently planning to create the dish and then serve as a judge, has brought on one of his star proteges, Abbi Merriss, to assist or possibly replace him for one or both assignments.
Excited to be part of the Final Table-Indy, Hardesty remains hopeful he will be able to fulfill his role, but recognizes the need to balance his participation with his more important ongoing battle with leukemia. Should Chef Hardesty step aside for one or both roles, he can do so, with confidence, knowing Chef Merriss will step in for the tasting, and judging and put her experience as a multi-James Beard award nominee to work on his behalf.
Chef Merriss worked under Hardesty for more than 5 years after returning from Norfolk, Virginia, where she worked at The Ten Top Cafe and Restaurant Cora. She returned home to be closer to her family in 2005 and went to work for Hardesty at Elements Restaurant. While working at Elements, she received a presidential scholarship to the Chef's Academy in 2007 and earned a degree in Baking & Pastry. She cooked at several other locations before making a 2-year reunion with Hardesty at Recess.
In 2012, she opened Bluebeard & Amelia's as a co-owner & operator with her longtime friends Ed Battista, Tom & Sherry Battista, and Charlie & Tiffany McIntosh. Bluebeard was named as a James Beard Best New Restaurant Award Semifinalist in 2013. Abbi has been named as a James Beard Award Semifinalist for Best Chef: Great Lakes in 2016, 2017 & 2018 and has earned many mentions in national press such as Food & Wine, Bon Appetit, Midwest Living, Business Insider, Condé Nast Traveler, & The New York Times.
"Final Table: Indy," which was scheduled for May but postponed due to COVID, will take place in Indianapolis at Ivy Tech Community College on August 8th and 9th. Learn more about the elimination challenges by clicking here.
The ten Champions who will compete at the Final Table —which is hosted by Visit Indy and sponsored by Ivy Tech Culinary Center, Maple Leaf Farms, Sysco, Red Gold, The Pork Board, and Culinary Crossroads — include:
To learn more about "Final Table: Indy," visit https://finaltable.worldfoodchampionships.com/.
Stay up-to-date on all culinary competition news, by following the World Food Championships on Twitter (@WorldFoodChamp), Facebook and Instagram (@WorldFoodChampionships).
About World Food Championships
The World Food Championships (WFC) is the highest stakes food competition in the world. This multi-day, live event culinary competition showcases some of the world's best cooks who compete for food, fame and fortune in 10 categories (Bacon, Barbecue, Burger, Chef, Dessert, Recipe, Sandwich, Seafood, Soup and Steak). In 2019, more than 450 culinary teams from 11 countries and 42 American states competed in WFC's Main Event. The 10 Category Champs crowned will now face-off in the $100,000 challenge that will determine the overall World Food Champion at The Final Table: Indianapolis in August 2020.
###
« Back to News