Meet the World Food Champions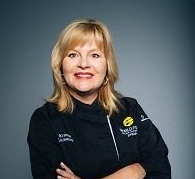 2017 World Food Champion - Lisa Gwatney
Lisa Gwatney from Memphis, Tennessee beat out nine other category champs to claim the coveted food crown at the World Food Championships Final Table which was presented by Walmart. Gwatney's $100,000 prize-winning steak dish, "The Last Supper," featured a Wagyu Ribeye Filet, grilled and seared, topped with truffle butter sauteed mushrooms, seared Fois Gras, and an Amarone reduction. Click here to read more.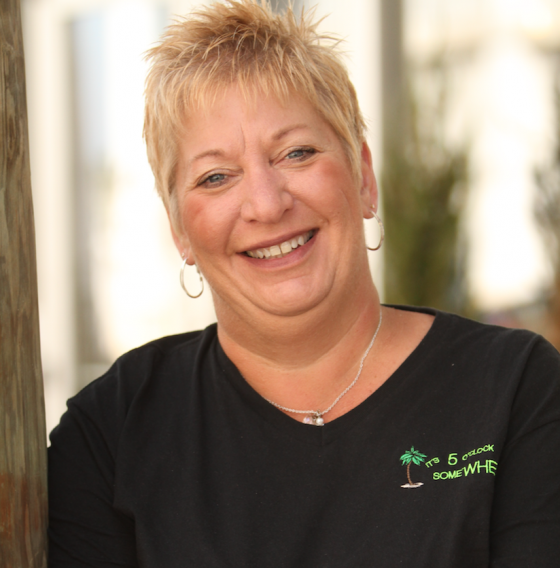 2016 World Food Champion - Kari Luke
Kari Luke spends her life surrounded by food. Together with her husband, Bryan, Luke owns a convenience store in Cissna Park, IL, a small town between Chicago and Champaign. From this modest locale, the world of competitive cooking has thrust Luke into the headlines as the 2016 World Food Champion thanks to her signature rib-eye steak that wowed a distinguished panel of judges at the fifth annual World Food Championships held in November at The Wharf in Orange Beach, AL.
Click Here to Read More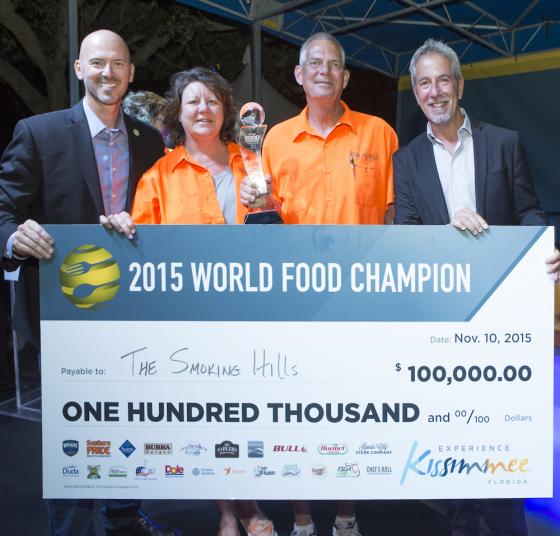 2015 World Food Champion - Loren Hill

A longtime competition barbecue team –– The Smoking Hills ––from Overland Park, Kansas earned $100,000, beating more than 1,100 competitive chefs, home cooks and Food Sport enthusiasts in a week-long battle for the World Food Championships title in central Florida.
The 2015 World Food Champions, Cheryl and Loren Hill, also took home an additional $10,000 for winning the Barbeque qualifying category, as did the eight other finalists who won their qualifying category. Click Here to Read More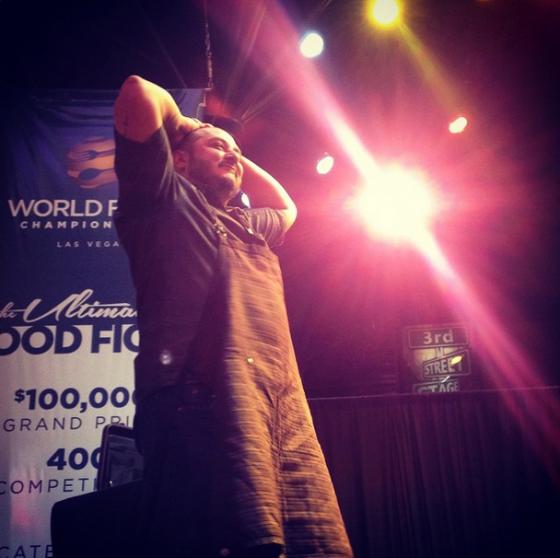 2014 World Food Champion – Ricardo Heredia
Ricardo Heredia was named the 2014 World Food Champion, winning $100,000 and bragging rights as the best competition cook/chef. Heredia, qualified for the Final Table by winning the Bacon World Championship - one of nine categories represented at the WFC - besting a packed playing field of more than 400 competitors over the weeklong, tournament-style event. The World Food Championships took place in Downtown Las Vegas culminating in a Final Table best-in-show matchup between the nine category champions in front of a panel of discerning celeb foodies who ultimately named Chef Heredia the World Food Champion.
Click Here to Read More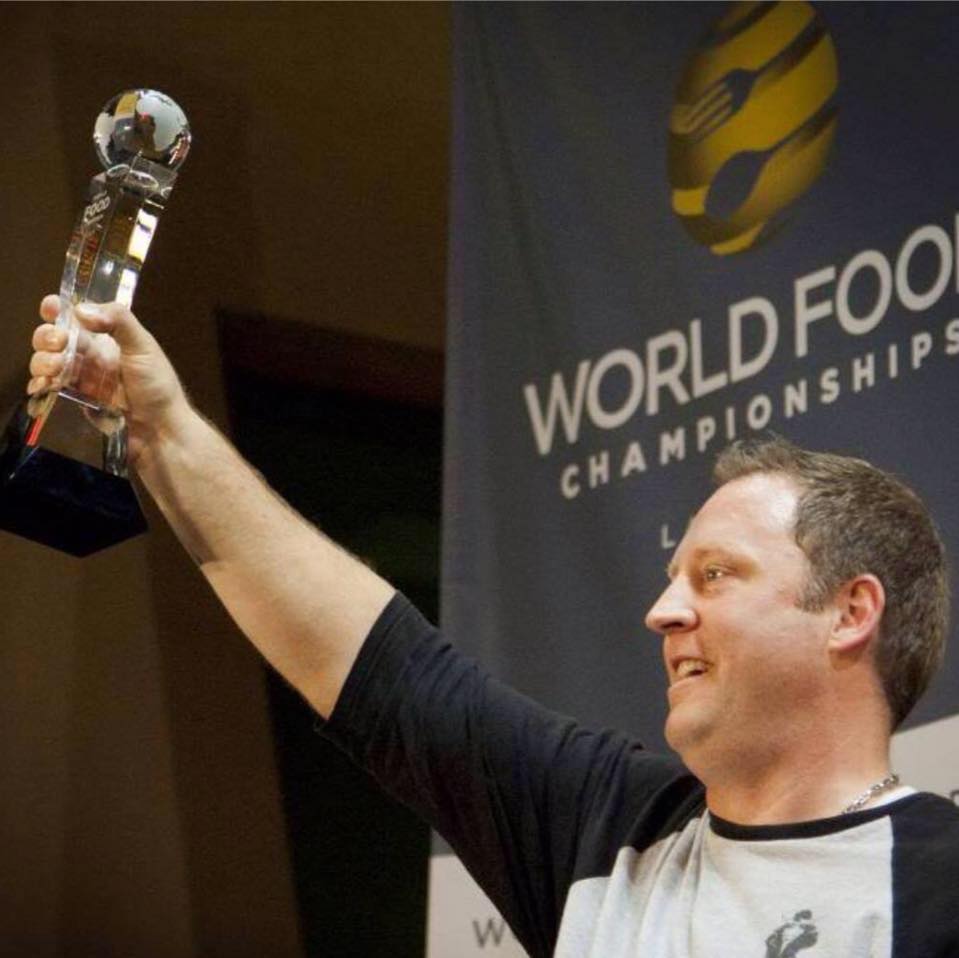 2013 World Food Champion –– Dave Elliott

The 2013 World Food Championships was comprised of seven competition categories: barbecue, chili, burger, sandwich, pasta, bacon and dessert. More than 300 competitors began the tournament-style competition, which eventually narrows down to seven category champions. Dave Elliott represented the Dessert Category at the WFC Final Table and walked away winning some major cash and bragging rights as he was deemed the 2013 World Food Champion! Click Here to Read More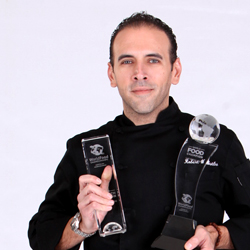 2012 World Food Champion – Robert Butler

Robert Butler was crowned the first-ever World Food Champion. Butler bested over 30 great sandwich cooks and chefs to get to the Final Table, topped all seven category champions and won over the judges to earn his moment of glory. Of almost 300 total competitors who competed in the World Food Championships, Butler most skillfully and "tastefully" managed to make his way to the top; an impressive tale to tell for years.
Click Here to Read More