California Caterer Earns $10,000 and Two-Time World Sandwich Champion Title
Share:
Posted Jan 17, 2020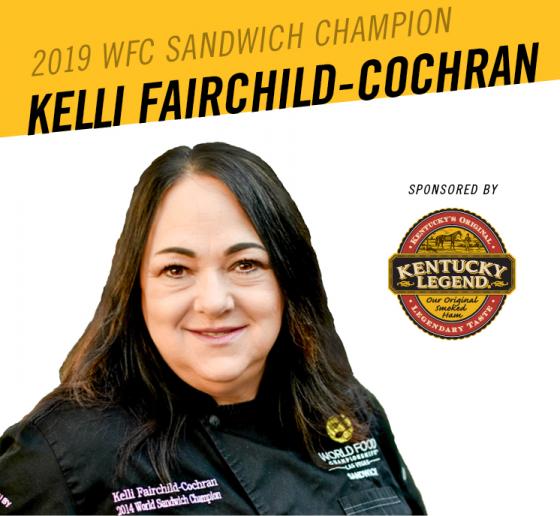 Kelli Fairchild-Cochran has proven that you can strike gold twice in the culinary world as she recently claimed her second world title at the World Food Championships (WFC). The self-taught Californian cook beat out a field of talented cooks and chefs to reclaim the World Sandwich Championship title, a $10,000 prize, and a seat at the $100,000 Final Table Challenge that will occur in August 2020.
With almost 1,500 cooks competing at WFC annually, a competitor winning a category title more than once is a rare occurrence. By getting crowned the 2014 and 2019 World Sandwich Champion, Cochran joins a short list of cooks who have mastered WFC's culinary challenges to become a two-time champion.
"This year marked my sixth time competing and placing in WFC's Top Ten Round," said Cochran. "It felt great to be in the top spot after being so close after my previous attempts to reclaim the title."
Cochran has held almost every job in the food industry from server to bartender to executive chef. She currently owns her own catering business, which specializes in fusion and building creative theme menus. "Coming up with fun, innovative items for clients is one of her fondest attributes. She describes her cooking as "home-style comfort food with a little twist and lots of love." Additionally, growing up in the small Hispanic farming community, she developed a deep admiration and appreciation for scratch-made Mexican food like homemade sauces of dried chiles, salsas and tortillas.
As a seasoned Food Sport competitor, Cochran knew she had to bring her A-game if she was going to reclaim her champion title. In the Sandwich championship, which was sponsored by Kentucky Legend, she stacked her way into the Top Ten round where she was tasked to infused Koops' Mustard into her final dish. The $10,000 winning dish, titled "All KOOP'ed Up BBQ Sandwich," featured a smoked beef sausage with pulled pork, caramelized onion with kickin' Koops' Mustard Arizona Heat BBQ Sauce on a toasted Brioche bun.
The two-time champion is now busy planning to battle against the other nine category champions this coming May in Indianapolis through WFC's Final Table Challenge. The challenge will feature three rounds of destination-inspired competitions, and the grand champion will be crowned the new World Food Champion and receive a $100,000 grand prize.
"I'm honored to compete at the Final Table in Indianapolis and look forward to showcasing my well-rounded cooking talent," said Cochran
As Cochran prepares for the highest stakes competition of her life, she reminds herself of her favorite quote to keep her spirit high ––"A good cook is like a fairy who sprinkles happiness."
More details about WFC's Final Table Challenge will be released in the coming weeks. In the meantime, follow the World Food Championships on Twitter (@WorldFoodChamp), Facebook and Instagram (@WorldFoodChampionships) for more Food Sport updates.
About the World Food Championships
The World Food Championships (WFC) is the highest stakes food competition in the world. This multi-day, live-event culinary competition showcases some of the world's best cooking masters competing for food, fame and fortune in ten categories. In 2019, more than 450 culinary teams from 11 countries and 42 American states competed in WFC's Main Event. The Ten Category champs crowned will now face-off in the $100,000 challenge that will determine the overall World Food Champion at The Final Table: Indianapolis, August 8-9.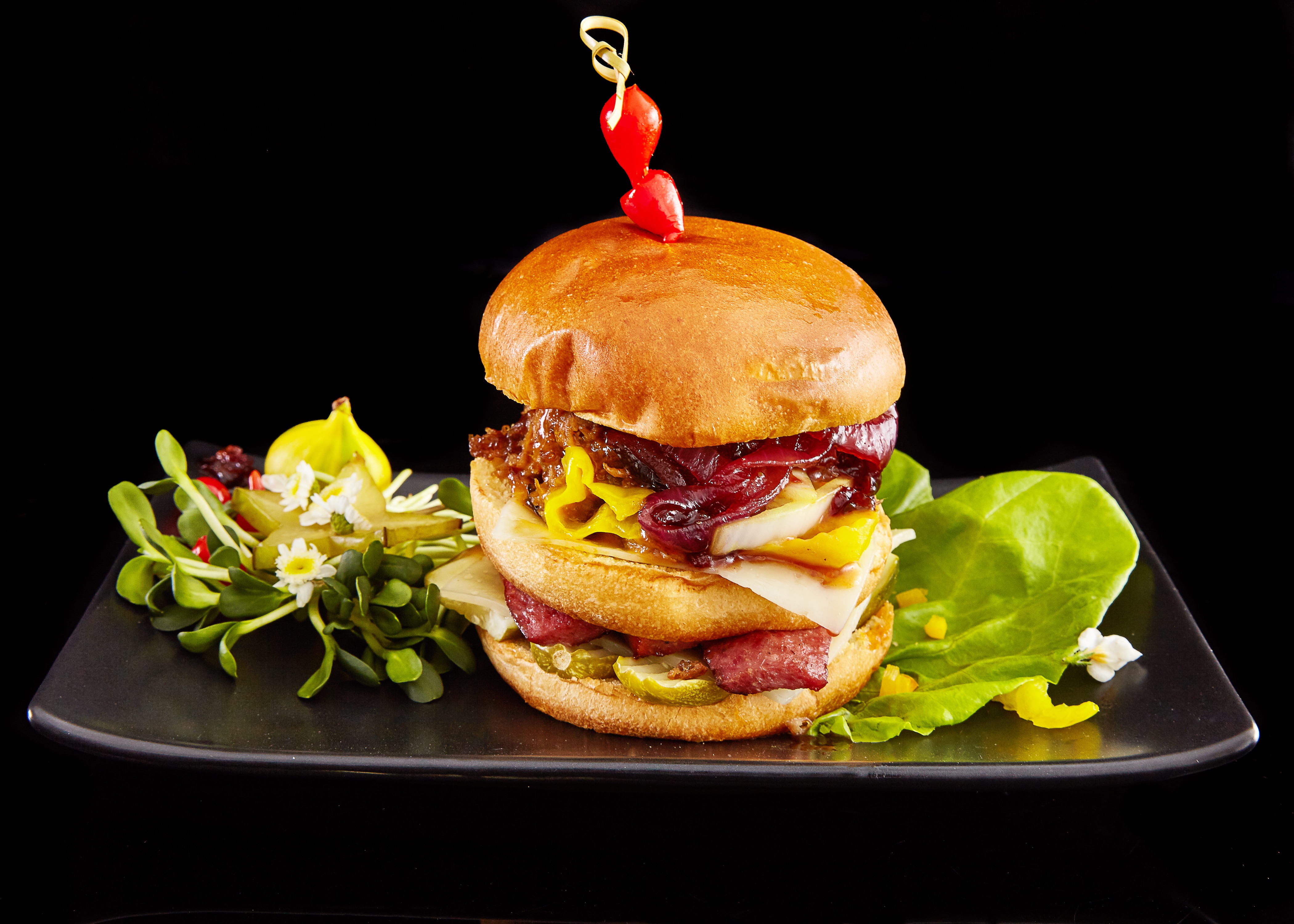 Cochran's Winning Dish: All KOOP'ed Up BBQ Sandwich
« Back to News