Legendary Brennan and Tableau Chef Join WFC's Final Table Judging Panel
Share:
Posted Apr 30, 2019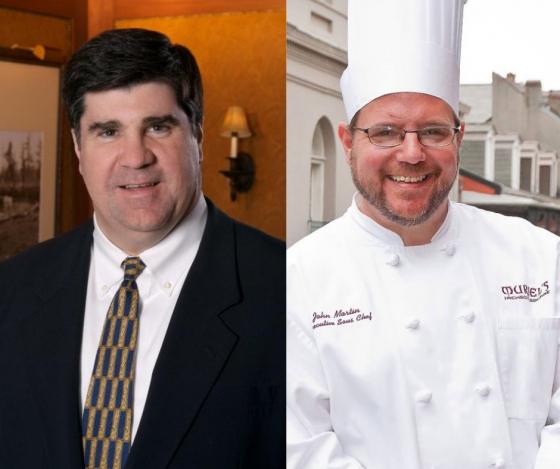 The new format for WFC's Final Table in New Orleans is creating quite an opportunity for the ten finalists who are trying to take home the $100,000 grand prize. Turns out that the "Big Easy" might not be so easy after all!
That's because the second challenge in the format features one of the iconic dishes from renowned restaurateur Dickie Brennan. Once the ten finalists have been narrowed to five, those champs will face Brennan and his executive chef, John Martin, who will present a Redfish Bienville menu item that has received accolades for years.
The task for the champs? To recreate it as best they can.
"This is going to be a great challenge for our next World Food Champion," said Mike McCloud, President and CEO of WFC. "Not only will they face one of the culinary legends in New Orleans, but Dickie will be judging how well they cook one of his legendary dishes. Make no mistake about it. This is going to be tough task!"
Chef Brennan is the owner and manager of Dickie Brennan & Company, a restaurant group with four restaurants in New Orleans: Palace Cafe, Dickie Brennan's Steakhouse, Bourbon House and Tableau. Third generation restaurateur of the renowned Brennan family, he is dedicated to continuing his father's way of cooking – modern, yet traditional Creole cuisine. Brennan has spent most of his life in the hospitality industry traveling and working in various restaurants. Many of his restaurants have received honors and awards, such as Palace Cafe winning the title of Best New Restaurant from Esquire magazine.
Martin is the executive chef at Tableau ––Dickie Brennan's restaurant on New Orleans' Jackson Square. He guides the kitchen to create not only delicious traditional Creole food, but he also emphasizes the French side of French-Creole, giving the flavors of a Hemingway-era Paris bistro. With many years of experience in the kitchen, WFC is excited to see the insight Martin will bring to the judging panel.
The 7th Annual Final Table Challenge will take place in New Orleans, Louisiana from May 18 - 19. The ten finalists come from all types of culinary backgrounds -– home cooks to trained chefs to professional cook teams -– including nine American states and one additional country, Germany.
The challenges will be hosted at the New Orleans Culinary and Hospitality Institute, known locally as NOCHI.
To keep up with all WFC news, follow World Food Championships on Twitter (@WorldFoodChamp), and Facebook or Instagram (@WorldFoodChampionships). Click here to book your room for #WFC2019.
« Back to News