WFC Banks On Local Chef's Expertise For WFC's Final Table Challenge
Share:
Posted Apr 9, 2019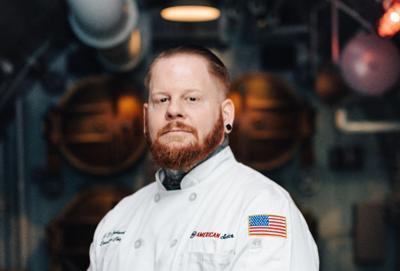 The World Food Championships (WFC) is proud to welcome Chef JD Eubanks to the judging panel for its Final Table event this May in New Orleans, Louisiana. Chef Eubanks will be one of five judges helping to determine the 7th Annual World Food Champion title and $100,000 prize.
Eubanks is the Head Chef at New Orleans' American Sector Restaurant and Bar, located in the National World War II Museum. The position suits him as he is a former Naval Culinary Specialist who spent years cooking for Admirals and Captains. After his military service, Chef Eubanks worked at large culinary enterprises including Wolfgang Puck Worldwide and Fox Restaurant Concepts.
"Having a local, active chef as a judge at our Final Table is very important," said Mike McCloud, President and CEO of WFC. "JD's experience and culinary expertise will be very insightful as our Food Champs navigate the upcoming cajun/creole challenges."
The 7th Annual Final Table will take place in New Orleans, Louisiana from May 17-19. Three rounds of cooking challenges and a panel of five judges will be utilized in crowning the next World Food Champion. The ten finalists — who earned their seats at the Final Table by beating out over 500 teams at WFC's Main Event in November — come from all types of culinary backgrounds. They are home cooks, trained chefs and professional cook teams from nine American states and one country, Germany.
The challenges will be hosted at the New Orleans Culinary and Hospitality Institute, known locally as NOCHI.
Stay tuned for more announcements about WFC's Final Table judges. To keep up with all WFC news, follow World Food Championships on Twitter (@WorldFoodChamp), and Facebook or Instagram (@WorldFoodChampionships). Click here to book your room for #WFC2019.
« Back to News