World Food Championships Pulls Up a Seat for Local Sysco Chef at its $100,000 Final Table
Share:
Posted May 14, 2019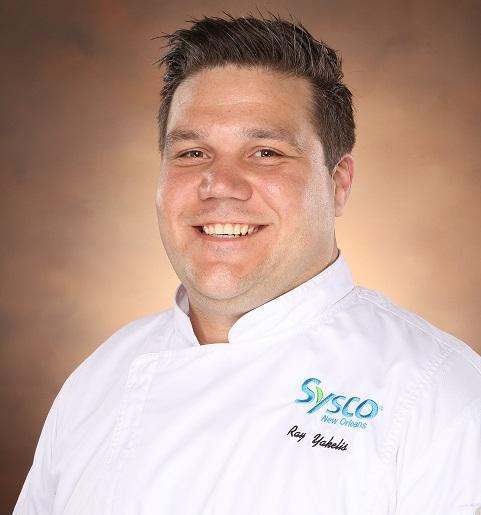 It turns out that the "Big Easy" might not be so easy after all with Sysco's Corporate Chef Raymond Yakelis being added to the World Food Championships' (WFC) celebrity judge panel for its 7th Annual Final Table Challenge in New Orleans.
WFC's Final Table event will have its ten Category Champions battle in a private Culinary Cajun Challenge for a chance to win $100,000 May 18-19 at the New Orleans Culinary and Hospitality Institute, known locally as NOCHI.
As a New Orleans native who has learned his city's culinary heritage, Yakelis will be fully qualified to attest to the Final Table contestants' Cajun cuisine flair.
"We are thrilled to welcome Raymond to our esteemed panel of judges," said Mike McCloud, President and CEO. "His knowledge and experience will be a great addition to this year's event. It's great partners like Sysco that has helped put Food Sport on the map."
Yakelis studied Culinary Arts at Delgado Community College prior to completing his apprenticeship at the New Orleans Country Club. From there, he moved on to Ralph's on the Park while also working at Creole Country Sausage. Originally, he joined the Sysco team as a Marketing Associate before moving into his current role as Corporate Chef.
Yakelis will serve as a judge for the opening round of competition, where the Final Table's 10 finalists will be tasked to put a Cajun spin on Eggs Benedict using NestFresh Eggs. He will join the following members of the Final Table judging panel:

« Back to News