Two-time World Pasta Champion Takes a Judge's Seat at WFC's Final Table
Share:
Posted May 13, 2019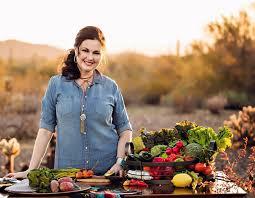 The World Food Championships (WFC) rounds out its celebrity panel for the 7th Annual Final Table Challenge in New Orleans with the addition of Two-Time World Pasta Champion and WFC Ambassador Suzanne Clark.
As a self-taught artist and home cook, every day is a creative endeavor for the Phoenix Food Champ. Suzanne's unique style and creativity shines through in everything she does. In addition to serving on the WFC Ambassador Team for over three years now, Suzanne appears on local television shows in the Phoenix area as a Lifestyle Expert and serves as a brand ambassador/blogger for Challenge Butter –– an official product sponsor of WFC.
As an avid competitor, Suzanne has competed and won many national contests and awards for her cooking skills and recipe development throughout the years, including her 2014 and 2015 WFC category championship titles.
"Suzanne knows firsthand what it takes to make it in Food Sport," said Mike McCloud, CEO and President of WFC. "Since she has competed at the Final Table twice, she'll be able to give the finalists great feedback and insight on what makes a winning dish."
Suzanne will serve as a judge for the opening round of competition, where competitors will be tasked to put a Cajun spin on Eggs Benedict. She will join these other members of the judging panel throughout the New Orleans Final Table challenges:
"I'm so thrilled to be a part of this year's judging panel," said Clark. "It will be a very rewarding experience to be able to see this year's finalists in action and taste their entries. I know the pressure these champs are facing and I can't wait to see who becomes the next WFC Champion."
To learn more about WFC, visit www.worldfoodchampionships.com. Stay up-to-date with all things Food Sport by following the event on Twitter (@WorldFoodChamp), Facebook or Instagram (@WorldFoodChampionships).
« Back to News