WFC Spices Up The Final Table Judging Panel With Local NOLA Chef
Share:
Posted Apr 23, 2019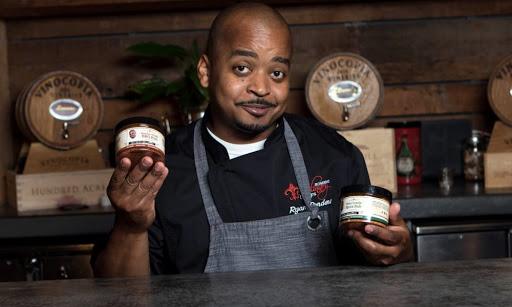 In New Orleans, Chef Ryan Rondeno is known for emphasizing bold flavors through his creative dishes and broad spectrum of spice knowledge. The World Food Championships (WFC) has decided to put this celebrity chef's advanced, Cajun taste buds to the ultimate test by seating him at the Final Table as a key judge this May.
Ten Category Champions from WFC's 7th Annual Main Event will compete in three rounds of elimination in New Orleans, where their fate relies in the hands (and taste buds) of five distinguished judges. Up for grabs? The title of the next World Food Champion — and the $100,000 grand prize.
"Ryan has a unique eye for culinary design and we are super impressed with his accomplishments," said Mike McCloud, President and CEO of WFC. "His creative palate will be a great addition to our incredible panel of judges."
Chef Ryan Rondeno is a New Orleans local with a passion for French, Italian and Regional American food. Rondeno has worked with many established chefs across America while traveling and enriching his culinary repertoire. Rondeno also started his own business called Rondeno Culinary Designs, where he creates innovative and elaborate dishes for his star-studded clientele. Rondeno even took his passion for flavor one step further by developing his own line of spices in 2016 called the Ryan Rondeno Spice Collection.
The 7th Annual Final Table will take place in New Orleans, Louisiana from May 17-19. To keep up with all WFC news, follow World Food Championships on Twitter (@WorldFoodChamp), and Facebook or Instagram (@WorldFoodChampionships). Click here to book your room for #WFC2019.
« Back to News