The World Food Championships' Final Table Judges' Panel Just Got "Rich"
Share:
Posted May 3, 2019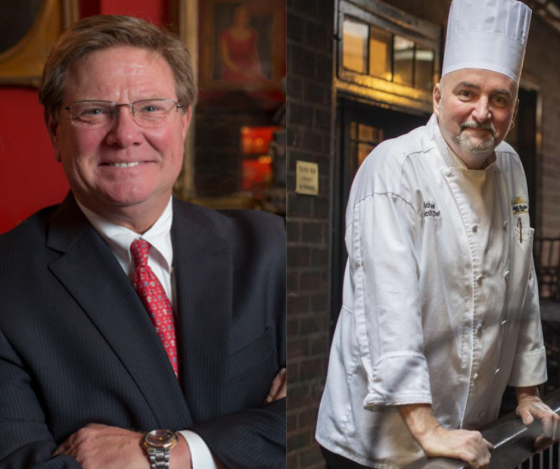 The World Food Championships (WFC) announced two new additions to its celebrity panel for the 7th Annual Final Table Challenge in New Orleans this May –– Antoine's Restaurant Executive Chef Rich Lee and CEO Rick Blount. The challenge that will determine which cook will be crowned the next World Food Champion and win the $100,000 prize will feature a remarkable moment –– the addition of a menu item to one of America's oldest family-owned restaurants.
"We are very excited to have Rich and Rick at the Final Table this year," said Mike McCloud, President and CEO of WFC. "They both have tons of experience and knowledge to add to our Food Sport world, and they are quintessential New Orleans food experts."
Blount is the CEO and fifth-generation owner of Antoine's Restaurant , the French-Creole classic in New Orleans dating to 1840. He focuses on modernizing Antoine's as a business while also maintaining its traditional taste and feel as part of New Orleans' unique dining culture.
As the restaurant's executive chef, Lee works with his team to create traditional French-Creole fine dining while also working to keep modern, new features on the menu. Lee spent seven years at Sodexo, a French food service and facility management company, where he managed to educate and graduate over 100 students. He also implemented a portion control concept among his students called 'Fuel You Need.'
Blount and Lee will serve as judges for a third round at the Final Table Challenge, where competitors will be tasked with creating a brand new appetizer for Antoine's Restaurant. The World Food Champion's winning dish will be the first new item to be added to the restaurant's menu in over 100 years!
The 7th Annual Final Table will take place in New Orleans, Louisiana from May 18-19.
Competitors will go head to head in three rounds of elimination challenges to determine the next World Food Champion! To keep up with all WFC news, follow World Food Championships on Twitter (@WorldFoodChamp), and Facebook or Instagram (@WorldFoodChampionships).
« Back to News