Walmart SVP Rounds Out Final Table of Judges for WFC
Share:
Posted Mar 6, 2018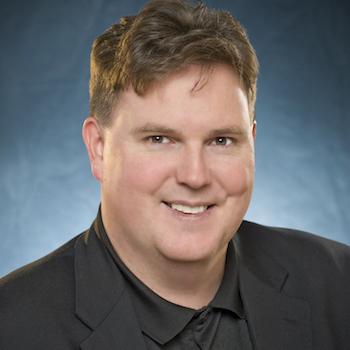 The final judge whom 2017 Food Champs will have to impress for the biggest win of their career will be a culinary expert from the biggest grocery retailer in the World.
WFC announced today that its fifth and final judge for the Final Table is Shawn Baldwin, Walmart 's Senior Vice President and General Merchandise Manager, Hispanic Merchandising & Customer Experience.
"Baldwin is an incredible and passionate foodie," commented Mike McCloud, President and CEO of WFC. "Our champions will benefit not only from his advanced palate, but also from his global insight when it comes to food quality and fresh ingredients."
Baldwin began his career with Walmart in 1990 as a Sam's Club Trainee in Springfield, Mo. He spent the next decade in a variety of Store Operations roles before working his way up to serving in leadership over the Fresh Foods division. In 2012, Baldwin received the Sam M. Walton "Entrepreneur of the Year" for Walmart, one of the company's highest honors.
Baldwin, who's son happens to be a senior at Brightwater — the culinary institute where WFC's crescendo moment will occur — is excited to see what dishes the top ten food champs will create for the distinguished panel of judges.
"I can't wait to see, smell, and taste the culinary artistry that I know Food Champs will bring to this table," said Baldwin. "Having watched and supported competition food for some time now, I am always impressed with how much talent and passion goes into every single dish."
The WFC Final Table event will occur in Bentonville, Arkansas, where WFC and Walmart will present the $100,000 Grand Prize at Brightwater, a world-class culinary center for the study of food. Baldwin will join Venture Capitalist Mart Massy, Pro Athlete Bo Jackson, Pitmaster Moe Cason, and Celebrity Chef Katie Dixon as they determine which of the ten category champions will take home the ultimate title as the new World Food Champion.
Stay tuned for more WFC developments and details about the Final Table. Also, don't forget to mark your calendars for April 22 from 3:00 p.m. - 6:00 p.m. CST to see all of the culinary action at the Final Table LIVE, thanks to our streaming partner Kitchen Ambush!
« Back to News