Chef Katie Dixon Joins WFC's Final Table Judging Panel
Share:
Posted Jan 15, 2018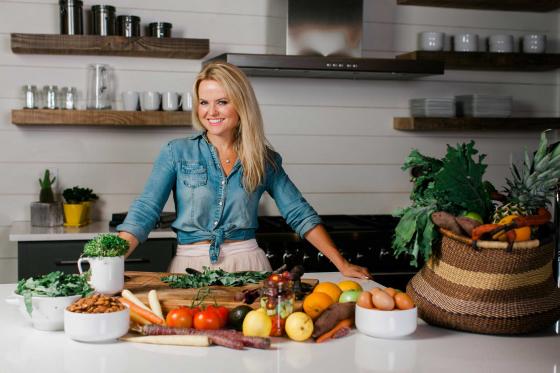 Chef Katie Dixon recipe for culinary success over the past few years has been quite impressive: restaurant owner, nutritional planner, MasterChef contestant, and now a WFC Final Table judge. Dixon, along with four other celebrity judges, will determine which of the 10 WFC category champions deserves to go home with the $100,000 prize purse and the ultimate honors as the Sixth Annual World Food Grand Champion.
Dixon, who is no stranger to competitive cooking, is thrilled to be a part of the WFC's crowning event.
"As competitive as the World Food Championships rounds were I can't wait to see what these category champions are going to bring to the table," said Dixon. "I can already feel and taste the creativity, and competitiveness that will be in the room. I'm all smiles and can't wait to see what they've been working on for us to judge."
Dixon was introduced into the passionate world of Food Sport this past November at WFC 2017 in Orange Beach, Ala. She was blown away by the field of competitors and overall talent.
"The contestants and families that travel from all overcome in with smiles and energy like I've never seen. They all are from different walks of life, but share the common core principle of loving what they do," said Dixon. "The excitement that fills the room, feels like it's one big football game."
Dixon was also the host of a fundraiser Jazz Brunch at WFC 2017. The event featured a four-course Mediterranean heart-healthy menu accompanied by a signature cocktail. The MasterChef star performed a cooking demonstration on how to prepare a healthy meal and shared her food TV stories with attendees while being accompanied by a local jazz musician.
"The jazz brunch was an amazing opportunity that allowed me to teach and share my passion," shared Dixon. "It's so fun for me to show people how food can look and taste good but is also be good for the body as well. I love seeing someone try something for the first time and be able to explain the benefits of what they are eating."
For this Mississippi chef, love and passion are at the heart of what she does. She is constantly striving to improve her culinary skills and learn from others in the field. For this reason, Dixon felt right at home watching competitors battle it out in Kitchen Arena.
"I felt like everyone learning from each other and appreciating and cheering each other on. It was so neat to see that and be in a room full of people who truly loved what they do," said Dixon. "I was absolutely blown by some of the dishes at WFC and love what this event is doing for the cooking community. When one competitor got knocked out they were equally excited to be cheering on the other competitors still in the championships. It really gave me the chills and WFC truly is a one-of-a-kind event."
Dixon is taking her judging duties very seriously and already has an idea of what she'll be looking for from the food champs at the Final Table event in April.
"Coming from a competitive cooking show myself, I know everything is being looked at. I don't think that anything will slip by me," explains Dixon. "Definitely the artistic ability from each of these contestants will stand out to me. I love to see color in food. I love seeing uniqueness and individuality put into a dish. Of course, in the end, the flavor profile will be what wins it over for me. But you eat first with your eyes so I want to see something that's a masterpiece and beautiful on the plate"
The Final Table event presented by Walmart, will be held in Bentonville, Ark., at Brightwater, a world-class culinary center on April 22, 2018. (Click here to read the full announcement).
Be sure to check back this week as we announce the rest of the 2018 Final Table Judging Panel. Also, don't forget to tune in to
WFC's Facebook
on
April 22 from 3:00 p.m. - 6:00 p.m. CST
to watch all of food fighting
LIVE,
thanks to our streaming partners Kitchen Ambush
!
« Back to News