WFC Now Adds "Saucy" to Its Sunny, Salty Blogger Summit
Share:
Posted Aug 23, 2016
ORANGE BEACH, Ala. – (August 23, 2016) The 3rd Annual WFC Blogger Summit just got a little saucier. In addition to free, beachside accommodations at the luxurious Turquoise Place, WFC just announced that Saucy Mama is returning to the Blogger Summit to add yet another tasty feature for bloggers.
Bloggers will have the opportunity to attend a Recipe Development and Food Styling Presentation lead by Saucy Mama. The session will take place on Monday, November 7th, on day one of the summit.
"Food Styling is one of the hottest trends in the food world right now. It's so important for food to be visually appealing, as well as delicious, to heighten all of the senses," said Mike McCloud, CEO of World Food Championships. "Chefs really are artists, and we love watching food transform into something both tasty and beautiful."
This year's Blogger Summit, taking place Nov. 7-9, will be jam-packed with activities for its 3rd anniversary. Bloggers will gain in-depth knowledge of food trends and Food Sport, experience a seafood tour and gain the opportunity to judge the opening round of the World Dessert Championship after becoming certified in the E.A.T. Scoring Methodology.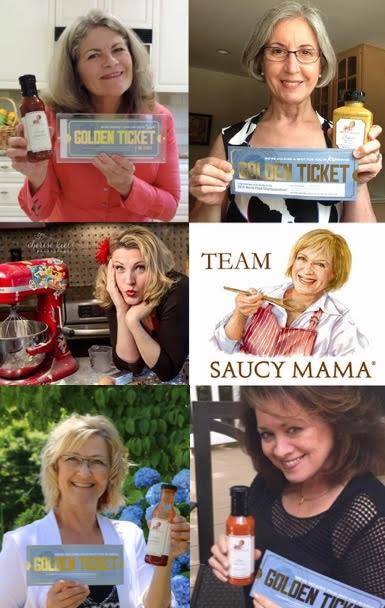 Participating in WFC's Blogger Summit for the second year in a row, Saucy Mama will be incorporated into Blogger Summit in other ways including breakout sessions and product integration. Additionally, Saucy Mama products will be featured in the WFC Pantry.
Furthering its involvement in Food Sport, Saucy Mama is even sending a group of ladies, aka "Team Saucy," to compete in the Ultimate Food Fight this year. Kim Banick, Veronica Callaghan, Merry Ryser Graham, and Lisa Keys have earned their way onto team Saucy Mama by entering and winning Online Recipe Contests throughout 2016. The ladies will be accompanied by WFC-veteran and Sous Chef Heather Walker, while they compete in the categories of seafood, steak, breakfast and sandwich.
About Barhyte Specialty Foods
Barhyte Specialty Foods
, based out of Pendleton, Oregon, has roots dating back 200 years and 6,000 miles away in Germany, where Jacobus Barhyte first created a sweet-and-sour mustard that he brought to the US. Many generations later, Jan and Susan Barhyte began selling mustard from the original recipe, as well as other signature creations, through their Swift and Martin Station Deli. Thanks to overwhelming demand, the family launched their own manufacturing operation in 1977. Today, the company offers more than 65 award-winning mustards, marinades, sauces, and other condiments through the Barhyte Specialty Foods and the Saucy Mama brand, as well as through co-branded and private label relationships.
« Back to News