WFC Announces Spectrum Resorts as Its Host for Blogger Summit at Turquoise Place
Share:
Posted Jun 7, 2016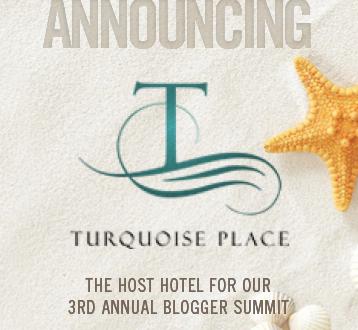 ORANGE BEACH, Ala. – (June 7, 2016) Bloggers this year will have an incredible experience at World Food Championships, thanks to a new host-sponsor. Those participating in the 2016 Blogger Summit will be treated to the most luxurious accommodations on the Alabama coast in addition to gaining new trainings and experiences.
Through a new sponsorship with Turquoise Place and WFC, bloggers will be provided free accommodations for the first time ever. Turquoise Place delivered by Spectrum Resorts is a premier resort destination on the beach in Orange Beach, Alabama with luxurious amenities in a condominium-style setting.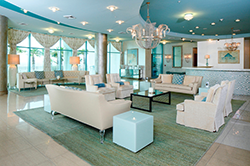 Condominium units range from three to five bedrooms, and offer spacious floor plans with floor-to-ceiling views and grand balconies. The resort boasts a 450-foot-long heated lazy river, indoor and outdoor saltwater pools, saunas and many other attractions.
This year's Blogger Summit, taking place Nov. 7-9, will be jam-packed with activities for its 3rd anniversary. Bloggers will gain in depth knowledge of food trends and food sport, experience a seafood tour and gain the opportunity to judge the opening round of the World Dessert Championship after becoming certified in the E.A.T. Scoring Methodology.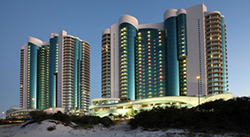 "This is a very exciting moment for WFC and our Blogger Summit. We have an incredible line up of speakers, an exciting field day planned, and now an incredible host partner. Never before have we been able to offer accommodations to our selected bloggers, and to have such a premier facility like Turquoise Place to bring that to the table is simply amazing," said Mike McCloud, CEO of World Food Championships.
Last year's WFC Blogger Summit featured 50 national and international bloggers with a cumulative reach of more than one million social media followers. This year's summit is expected to create an even larger social media footprint.
If you're a blogger interested in attending the 2016 Blogger Summit, submit your application here.
« Back to News