Grilling Grannies Take on Dallas at the World's Largest Food Fight!
Share:
Posted Sep 23, 2019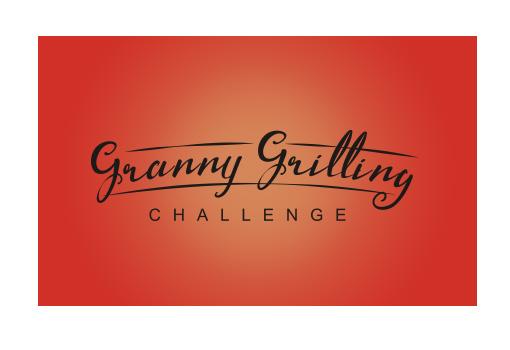 The World Food Championships (WFC) has more food fighting action planned than ever before for its Main Event in Dallas, Texas. As a part of the largest Food Sport competition in the world, it's mission is to showcase culinary talents of all backgrounds and ages, including the grandmas. WFC is excited to announce it's bringing back its granny-only grilling challenge this October.
The Granny Grilling challenge is a unique competition that first debuted at WFC in 2017 and was featured on a special segment on Delish. For this year's throwdown, the head-to-head granny grilling challenge will feature four talented grandmas who are no strangers to Food Sport.
These talented grannies will be given a "mystery box" of ingredients to create their entry dish. With no prior knowledge of what products they will have access to, they will have to let their culinary skills and imagination take the lead. To add an additional twist, the competition will also be judged by a panel of local culinary students. This event will be hosted by fellow grannies and Food Champs, Nancy Manlove (WFC Ambassador) and Rebecka Evans (2017 Bacon World Champion).
Food fans can catch these grilling grannies in action on Sunday, October 20th from 11 a.m. - 1:00 p.m. at WFC's event site, Reunion Tower Lawn. Purchase your ticket to the ultimate foodie experience and see which lady takes home the granny grilling trophy by clicking here.
Get to know the competing grannies: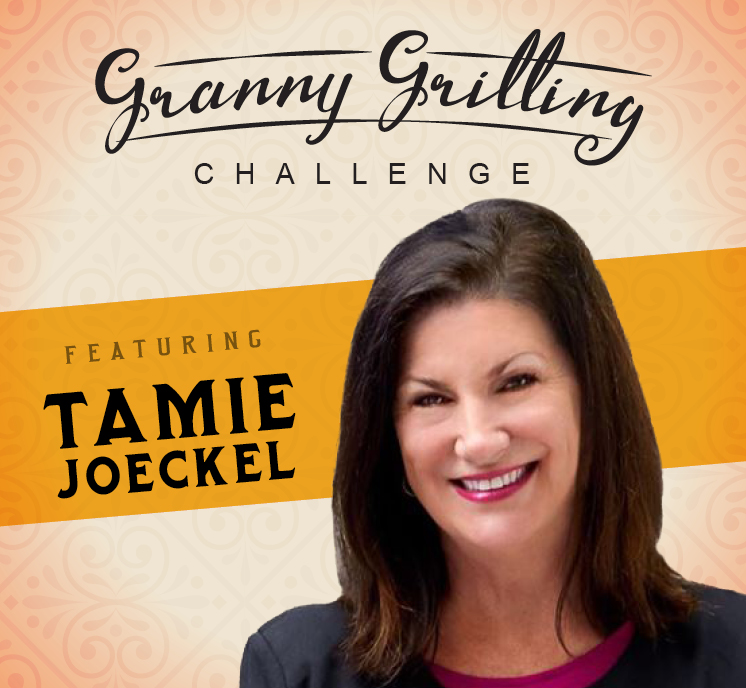 Tamie Joeckel
Her Grandchildren call her: Mimi
Number of grandchildren: 2
Why will you win the Granny Grilling Challenge:
I'm a home cook from Katy, Texas and I've been in the Top 10 Bacon finalists 4 times! Always a bridesmaid… but I have high hopes this year!
And I'd love to win this year's Granny Grilling Challenge - because I love to grill! My grandgirls (Madeline, age 10 and Abigail, age 8) love to cook with me. I'm a fifth-generation Texan, and my grandfather was a cattle rancher. Grilling has been a family tradition for my whole life, so I'm ready for the challenge!
My professional career is in clinical research, and I run the Advanced Cell Therapy division for ICON - one of the largest contract research organizations in the world. Cell and gene therapy in oncology is a new frontier. As an FDA investigator said, "this is the most exciting time in the history of medicine." I agree, but it's stressful!
And the best way I know how to relieve stress is to spend time with my grandgirls in my kitchen, passing on heritage recipes that I got from my grandmother. The memories we create in the kitchen and around the table are the best times of my life! I look forward to competing.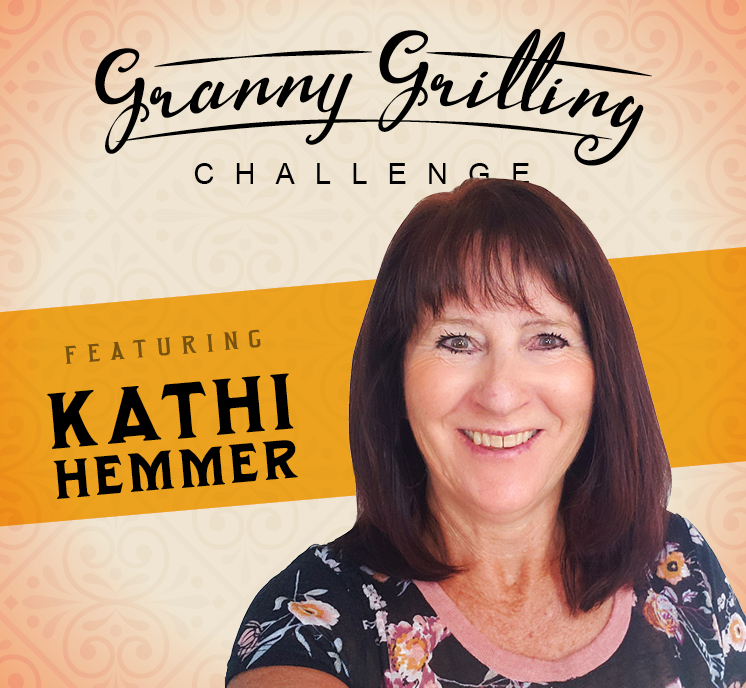 Kathi Hemmer
Her Grandchildren call her: Grandma
Number of grandchildren: 2
Why will you win the Granny Grilling Challenge:
Getting invited to compete at the WFC shows I have the drive to compete and do my very best. I have competed for five years, placed in the Top 10 several times and will be battling for the World Dessert Champion title this year. Being the grandma of a picky 7-year-old (Maddox) and not so picky 5-year-old (Reagan) has taught me to be creative while making some tasty "kid-friendly" foods. My 5-year-old loves the kitchen as much as I do. She is my biggest support and best Sous Chef ever.
I love to put a twist on favorites and step it up to the next level to create something new and exciting. I love being inspired by looking through the internet or better yet – magazines and books – and seeing a recipe knowing that I can twist it to be my own.
I enjoy combining a few different tried and true recipes and seeing what I come up with. Sometimes it's a flop (and the family will tell me) and sometimes it's a winner!
With feeding young kids, I must remember to "keep it simple" yet tasty. This grandma loves to bring simple twists to her cooking and baking.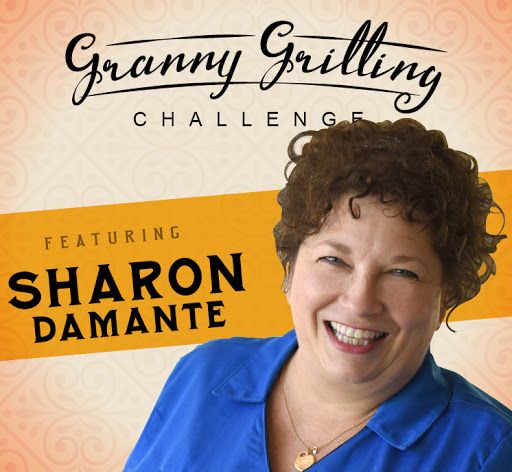 Sharon Damante
Her Grandchildren call her: Gramma
Number of grandchildren: 2
Why will you win the Granny Grilling Challenge:
I'm confident I'll take the title because this Gramma's a Grillin' Gladiator! I regularly cook lunches for 26 at a time at area wineries during busy harvest weekends… (and these folks have way pickier eating habits than kids). I'm sure I can create a cool, kid-friendly snack to take the win! I am a home cook and Food Network contestant on three different shows, private chef and cooking instructor in Napa Valley. This will be my fifth time competing at WFC.
I love Food Sport and the thrill of live fire competition. I also LOVE my job as Gramma to my two beautiful granddaughters Helena Grace and Adelaide Hope. Helena and I cook together every time I visit Florida, and I'm pretty sure she's destined to be the third-generation WFC-er in our family! (My son Adam competed at the WFC in Vegas in 2014). I am happily married for nearly 27 years to the love of my life, Frank Damante, aka 'the Test Kitchen.' He totally supports my Food Sport obsession and is my biggest fan.
As one super busy Gramma, I still maintain my advertising agency while operating two other companies. Under Sharon's Traveled Table, I private chef for wineries and host cooking classes at a local resort. I also take groups of 'Culinary Adventurers' to Italy each year for cooking classes, wine tastings and crazy-fun excursions through Umbria. Last year, I launched Winemaker's Pantry which is my innovative line of spice blends that I crafted to pair with specific wine varietals.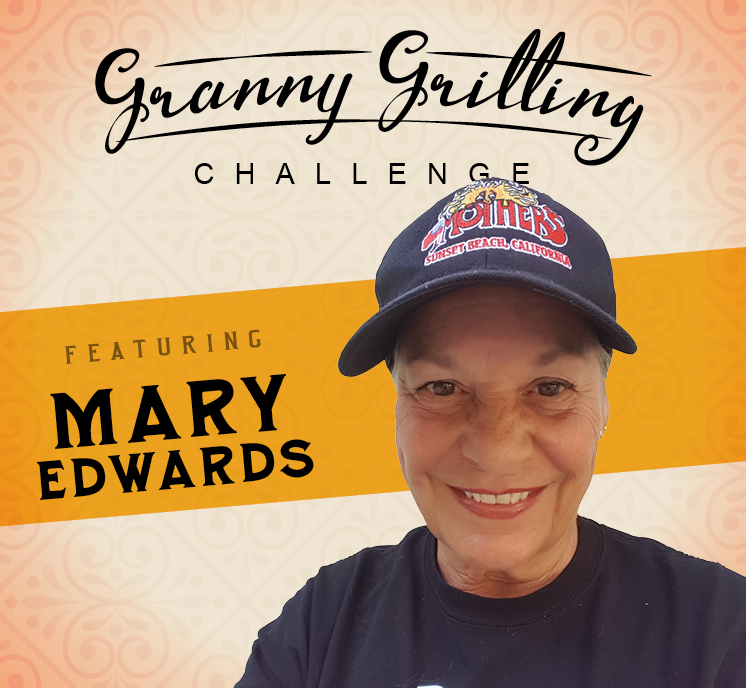 Mary Edwards
Her Grandchildren call her: Grandma Mary
Number of grandchildren: 2
Why will you win the Granny Grilling Challenge:
All of us Grannies are prize-winning cooks or we wouldn't be here. It's a very impressive lineup of culinary talent for sure. However, I think I may have a slight advantage when it comes to cooking for the grandkids. My grandson has been living with me since he was two, so I still have the daily challenge of making food I like that lends as well to a child's pallet. With all things considered, this might be just the edge I need to win this.
I have a 27-year-old granddaughter who just had a baby boy - Hendrix - so I just became a Great Grandmother! I also have a grandson who is just turning 11 years-old.
WFC's 8th Annual Main Event is scheduled for October 16 – 20, 2019, at Reunion Tower Lawn in Dallas, Texas. To keep up with all WFC news, follow the event on Twitter (@WorldFoodChamp), Facebook and Instagram (@WorldFoodChampionships). Click here to book your room for #WFC2019.
About the World Food Championships
The World Food Championships (WFC) is the highest stakes food competition in the world. This multi-day, live-event culinary competition showcases some of the world's best cooking masters competing for food, fame and fortune in ten categories: Bacon, Barbecue, Burger, Chef, Chili, Dessert, Recipe, Sandwich, Seafood and Steak. In 2018, over 1,500 contestants on nearly 500 official teams from 42 American states and 12 countries competed. More than 20 million people have attended WFC or have seen it on national TV over the past seven years. This year's Main Event will be held in Dallas, Texas at Reunion Tower Lawn, Oct. 16-20.
« Back to News