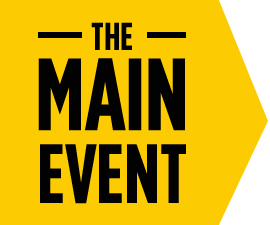 WORLD FOOD CHAMPIONSHIPS
WED, NOV 7 - SUN, NOV 11
10am - 8pm
the WHARF at ORANGE BEACH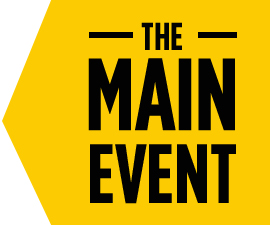 Want to take a bite out of the World Food Championships?! Trying to figure out what Food Sport really is?? Join us for the biggest event in the industry as we surround the MAIN EVENT with countless fun foodie activities! While more than 1500 chefs and home cooks battle it out for Food Fame & Fortune, you can join in on the action by attending one of our spirited cocktail gatherings or competing in our family focused, foodie-driven World Food Games!
Don't forget to follow us on social media to stay
up to speed on the biggest week in Food Sport!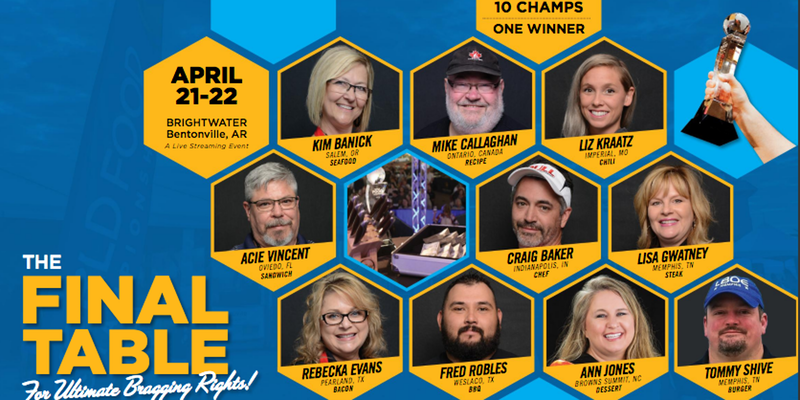 April 21,2018- April 22, 2018
Brightwater 801 Southeast 8th Street #71 Bentonville, AR 72712
Join us for the most anticipated Food Sport event of the year - World Food Championships' Final Table! A limited number of tickets will be sold to this exclusive event, which kicks off Saturday, April 21st with a reception to honor our ten category champions. Then, it's all business as these ten champs don their aprons and go head-to-head for the chance to win $100,000 in cash and prizes at the Final Table on Sunday!
Ticket purchase includes admission to:
VIP Reception - Saturday, April 21, 6:00PM - 8:00PM

Final Table - Sunday, April 22, 1:00PM - 6:00PM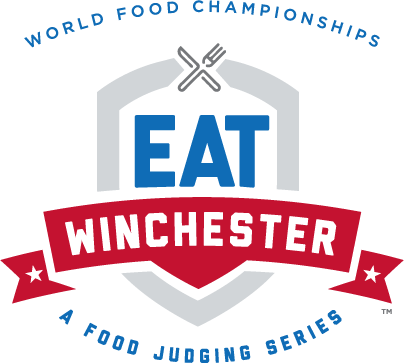 April 22, 2018
Winchester City Park, 1561 Phillip Fulmer Parkway, Winchester, TN 37398
The World Food Championships (WFC)

proudly presents EAT Winchester, a culinary experience designed to train your mind and taste buds for judging in the competitive world of Food Sport.
This is YOUR chance to learn, taste and see how food dishes are judged at the world's Ultimate Food Fight. Your EAT certified instructor, will walk you through our proprietary E.A.T Methodology that is used to score our international competition. You'll leave our interactive food course with a satisfied palate and official GOLD card status as a certified Food Champ Judge.
Space is limited for this event

.