Wild Card Elite Division Returns for its Third Season
Share:
Posted Feb 15, 2019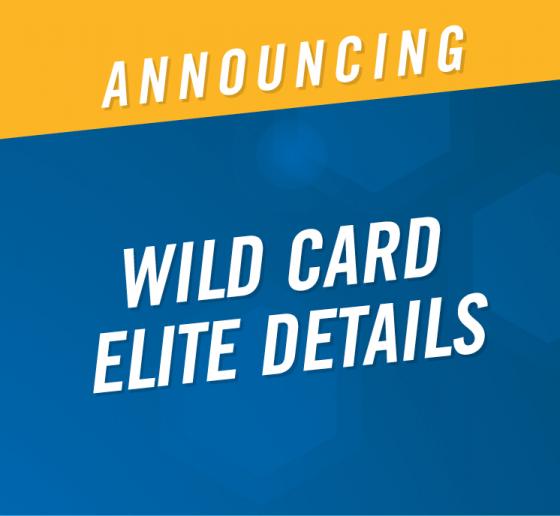 The World Food Championships (WFC) announced today that its Wild Card Elite Division will return for its 8th annual event occurring October 16-20 in Dallas, Texas. This program not only allows competitors to bypass the qualifying process but gives them the opportunity to take home additional money outside of WFC's $350,000 prize purse!
Up to 20 contestants will be able to purchase a Wild Card Elite Golden Ticket for a $1,000 entry fee. Upon that purchase, competitors will handpick one of WFC's ten categories to compete in. In addition, these Golden Ticket holders will be entered into a tournament bracket of their own, where the top scoring finishers from the Wild Card Elite Division will be going home with extra cash.
The top three scores within this division will receive $3,000, $2,000, and $1,000 respectively, no matter their standing in WFC's overall competition.
"Our Wild Card Elite Division has been a great addition to our competition structure," said Mike McCloud, CEO and President of WFC. "Food Champs who are confident in their culinary skills can bet on themselves now by purchasing a Wild Card Golden Ticket and possibly walk away earning an extra reward later."
In 2017, the inaugural year of the Wild Card Elite Division, Food Sport competitor Kim Banick chose to qualify through this unique entry into WFC. Kim quickly turned that $1,000 entry fee into a $10,000 grand prize as she took home the World Seafood Champion title with her "Alabama Crawfish Thai Bowl with Coconut Gulf Shrimp!" On top of her category win, she took home the $3,000 prize purse for the Wild Card Division.
To register for the Wild Card Elite Division, visit WFC's competitor registration page. When registering, choose "Wild Card Elite Division" as your qualifying event. You will then be prompted to complete your registration and pay the entry fee.
In the meantime, mark your calendar for WFC 2019 in Dallas, Texas, October 16-20. To stay up to date on all WFC developments, visit www.worldfoodchampionships.com or follow World Food Championships on Twitter (@WorldFoodChamp), and Facebook or Instagram (@WorldFoodChampionships.
About the World Food Championships
The World Food Championships (WFC) is the highest stakes food competition in the world. This multi-day, live-event culinary competition showcases some of the world's best cooking masters competing for food, fame and fortune in ten categories: Bacon, Barbecue, Burger, Chef, Chili, Dessert, Recipe, Sandwich, Seafood and Steak. In 2018, over 1,500 contestants on nearly 500 official teams from 42 American states and 12 countries competed. More than 20 million people have attended WFC or have seen it on national TV over the past seven years. The 2019 main event will be held in Dallas, Texas at Reunion Tower Lawn, Oct. 16-20, 2019.
Click here to book your stay for #WFC2019
« Back to News