WFC Releases First Round of 2019 Qualifiers
Share:
Posted Jan 18, 2019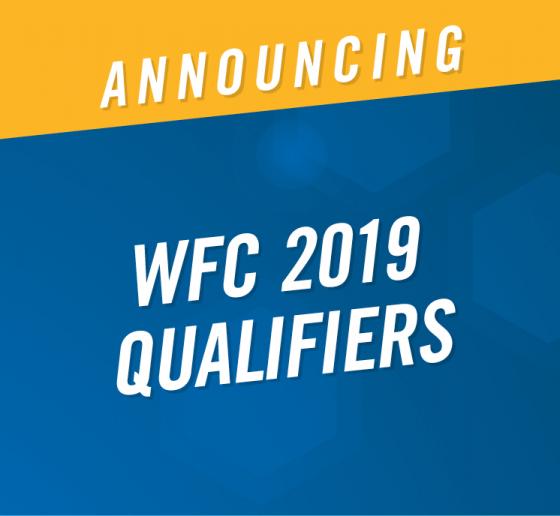 The World Food Championships (WFC) just announced its first 60+ qualifying events for its 2019 main competition being held Oct. 16-20 in Dallas, Texas. These preliminary competitions are held throughout the year as a gateway for competitors to qualify into the world's largest Food Sport event.
Like last year, the Ultimate Food Fight will be open to trained chefs, seasoned home cooks and pro teams from across the globe who will compete in one of WFC's multiple categories. The Champions in each of these categories will face off against each other in WFC's Final Table challenge to determine the overall 2019 World Food Champion.
WFC's Super Qualifier Challenge will return for its third consecutive year and be held on the last day of competition, giving up to 20 teams a chance to earn bonus prizes and a 2020 Golden Ticket. This contest is a mystery ingredient challenge and is open to the top performing teams who didn't make the Top 10 Round in their respective category.
As a reminder to all contestants, 2018 competitors who finished in the Top 10 Round of their category do not have to re-qualify for WFC in 2019. They simply have to register online through our system, which will open on Feb 1, 2019.
WFC is constantly reviewing events and competitions that meet the guidelines to become an official WFC Qualifying Event. More events will be added throughout the year. In the meantime, we are happy to announce the following list of 2019 WFC Qualifying Events:
State Partner Events: WFC state partner programs focus on unifying the qualification process for cooks and chefs trying to earn their way into the Ultimate Food Fight. Current state partners include:

Alabama

Illinois

Maryland

Missouri

Texas
All residents of these states must win their way into WFC through the state partners' qualifying event or programs (More details about these events will be released at a later date, some exclusions may apply (i.e., Taste of America)).
To download the current list of WFC's qualifying events, click here.
For more Food Sport updates, follow World Food Championships on Twitter (@WorldFoodChamp), and Facebook or Instagram (@WorldFoodChampionships) for more Food Sport updates.
« Back to News