Illinois Joins Food Sport As State Partner for 2019
Share:
Posted Oct 12, 2018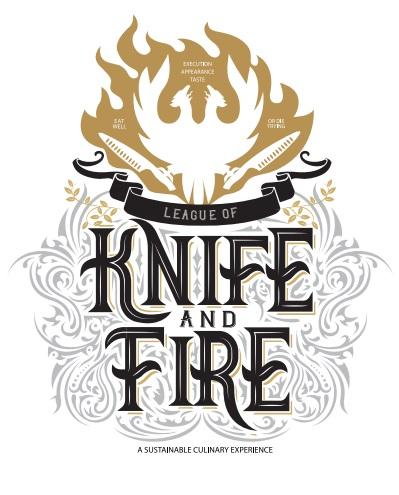 World Food Championships (WFC) announced today that it has entered into a partnership agreement with AC-WW for the state of Illinois. AC-WW, which is also the Missouri state partner for WFC and host of the Show Me Series, will be awarding five Golden Tickets in 2019 through a new series of events called the "League of Knife & Fire."
"We are very excited about continuing to expand WFC to more states with the help of great partners like AC-WW," commented Mike McCloud, President, and CEO of WFC. "AC-WW has shown great creativity and success with their Food Sport qualifiers. We look forward to helping them expand their culinary events so that passionate Food Champ qualifiers can find their way into WFC."
The new partnership will provide Food Champs who reside in the state of Illinois an avenue to WFC through exclusive qualifying events produced by AC-WW.
McCloud pointed out that the two exemptions to this new Illinois franchise will be the Taste of America online recipe contest, and any Illinois resident who already earned a Golden Ticket by performing well at WFC 2018. Additional ways for Illinois chefs and cooks to earn a Golden Ticket include grand championships of sanctioned Chili or Barbecue events, as well as WFC's annual Taste of America online recipe contest.
"We are thrilled to expand our partnership with WFC," commented Timothy Christian, President and CEO of ACWW. "We already have some fantastic Food Champs in our midst, and we can't wait to expand into the great state of Illinois and represent their amazing culinary talent."
To find out more about the World Food Championships and this year's reigning Food Champs, visit www.worldfoodchampionships.com. The main event is scheduled for Nov 7 – 11, 2018, at The Wharf in Orange Beach, Alabama. To keep up with all WFC news, follow World Food Championships on Twitter (@WorldFoodChamp), and Facebook or Instagram (@WorldFoodChampionships). For ticket information for WFC, click here.
« Back to News