WFC June 30th Key Deadlines
Share:
Posted Jun 27, 2018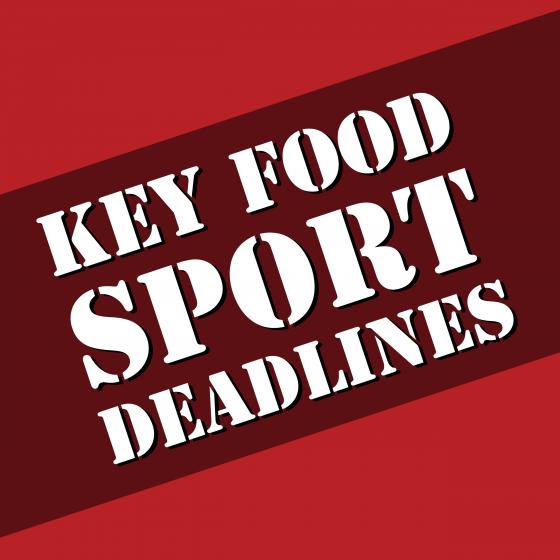 We're almost halfway through the year, and a HUGE week of deadlines is here! SO LISTEN UP, Food Champs! Make sure you are aware of the key WFC deadlines and dates that can have a major impact on your ability to join us in beautiful Orange Beach, Alabama this November!!!
June 29:
• Bo's All-American Burger Battle online recipe contest opens at 8 am CDT

.
Click here to enter.
Get ready, Burger Food Champs! This is a
#
WFC2018
qualifier you'll want to hit out of the park!! The contest Grand Champion will not only win a waived Golden Ticket into the World Burger Championship for a chance at the $100,000 prize purse, but he/she will also have the opportunity to meet
Bo Jackson
himself!
June 30:

• EXPIRATION of the ability for all 2017 Top Ten winners to take advantage of their automatic Golden Ticket registration. If you miss this deadline, you will have to re-qualify!! Click here to register.

•

2018 WFC Judging Assignments BEGIN!!!



So be on the lookout for your email confirmation! BUT, If you are still looking to become E.A.T. Judge certified before this year's Food Fight,
check out upcoming classes here.

• Taste of Canada online recipe contest closes at 11:59 pm CDT. Click here to enter.

Three entrants per Canadian Province/Territory will earn a spot in the Ultimate Food Fight in Orange Beach, Nov. 7-11 and a chance at $100,000 in cash and prizes. Remember, this is one of the few ways you can qualify into this year's Ultimate Food Fight, and time is running out!
Click here for a full list of Canadian qualifiers.
« Back to News