Thomas'® English Muffins Joins WFC to Present First World Food Games
Share:
Posted Oct 25, 2017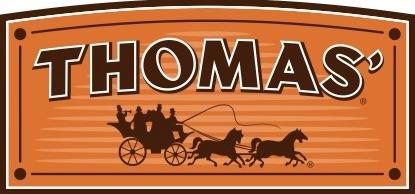 ORANGE BEACH, Ala. – (October 25, 2017) Bimbo Bakeries USA®, proud bakers of Thomas'® English Muffins, is joining World Food Championships to present the inaugural World Food Games on Nov 10-12.
While almost 500 cook teams from 43 states and 18 countries are expected to compete in the 6th Annual World Food Championships for major prize purses and TV accolades, this is the first competition where anyone can join WFC in a fun-filled activity to prove once and for all that you CAN play with your food.
Scheduled for November 9-12 at The Wharf's Marlin Circle, Bimbo will be featuring its Thomas'® English Muffins in this FREE event as families try their "kitchen skills" in several clever and potentially messy games. Some of the highlights include Speed Cup Stacking, Team Egg Tossing, a Marshmallow Challenge, Orange Relay Races, a Corn Shucking Contest, Donut stacking, and of course, the proper way to split an English Muffin!
"We are so excited to be partnering with Bimbo Bakeries to present our first World Food Games attraction," commented Mike McCloud, President and CEO of WFC. "Their quality breads and portfolio of sweet baked goods is a natural fit in so many ways. They can help our competitors with specialty breads, but they can also help us create a fun zone of friendly and wholesome activities for the entire family."
Thomas'® English Muffins and Sara Lee® Artesano™ breads will also be featured products in WFC's most popular attraction, Tasting Village. Returning for the third year, Tasting Village showcases savory samples from local, regional and national food brands. Designed to introduce you to fantastic flavors, tasty morsels and culinary culture at a price you can easily swallow - just $5!
Additionally, for the official competition aspect of WFC, Bimbo is making several of its products available in case some of the chefs and cooks need extra support for their championship dishes. The brands available include 100 packs of the following, which will be provided free of charge at the Thomas tent in Tasting Village on a limited basis while supplies last:
Thomas' Original English Muffins – 6 English Muffins per pack

Sara Lee Artesano – Original (White Bread) – 13 slices per loaf

Sara Lee Artesano – Golden Wheat (Wheat Bread) – 13 slices per loaf

Ball Park Hamburger Buns – 12 buns per pack

Sara Lee Hawaiian Dinner Rolls – 12 Rolls per pack
To learn more about how to be a part of the World Food Games and/or to purchase tickets to our Tasting Village, visit our special events page.
To stay up-to-date on other fun activities and attractions happening throughout the event, follow World Food Championships on Twitter (@WorldFoodChamp), and Facebook or Instagram (@WorldFoodChampionships).
Thomas' English Muffins date back to 1880 when Samuel Bath Thomas created his original English Muffin in New York City using a secret process that included griddle baking to create a Nooks and Crannies English Muffin. Ever since their triumphant arrival, Thomas' English Muffins have captured America's taste buds — and breakfast has never been the same. From classic toppings like butter and jam to breakfast sandwiches and beyond, everyone has their favorite way to enjoy the iconic English muffin and Nooks & Crannies texture they love.
We love our Artesano bread because of its artisan-style soft texture, thick slices, and creamy character. It has a mouthwateringly rich flavor so delicious, you'll want to try it with every meal! Artesano bread allows people to get creative and have fun in the kitchen. Use it for delicious French toast, grilled cheese, warm paninis, and more. With Artesano, the flavors you love will just taste better.
About the World Food Championships
The World Food Championships (www.WorldFoodChampionships.com) features almost 500 culinary champions seeking food fame and fortune. The sixth annual event, scheduled for Nov. 8-12, 2017 at The Wharf in Orange Beach, Alabama, is comprised of 10 category championships that award chefs and cooks with hundreds of thousands of dollars in cash and prizes. The Top 10 performers in the field move on to a high-stakes Final Table event in April 2018 for the ultimate bragging rights and a $100,000 prize purse. For all WFC updates, follow World Food Championships on Twitter (@WorldFoodChamp), and Facebook and Instagram (@WorldFoodChampionships).
« Back to News