Alabama Schools Show Food Sport Support
Share:
Posted Oct 21, 2016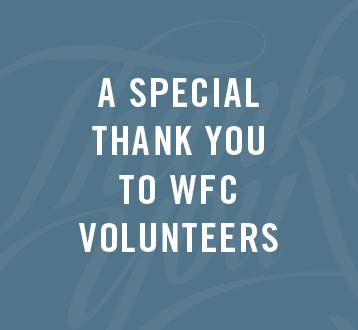 ORANGE BEACH, Ala. (October 21, 2016) – The 2016 World Food Championships is right around the corner and culinary students from many Gulf Coast schools will have a major seat at the table during the event's 5th Anniversary this November.
With a record number of teams and judges participating in the Ultimate Food Fight this year, WFC's volunteer needs and opportunities were expanded greatly. Local students and culinary programs throughout the region have stepped up to answer that call in an unprecedented way.
"We have been so amazed at the number of schools and students who have offered us assistance this year. It practically takes an army of volunteers to pull off this massive event, and the outpouring of support we've received is a great example of the incredible community spirit and pride that resides here in the Gulf Coast region," commented Mike McCloud, CEO of the World Food Championships.
The University of South Alabama started a major volunteer movement for the event, amassing over 100 students and parents. Additionally, WFC has received volunteer commitments from Baldwin County Schools, Faulkner State Community College, Mississippi Gulf Coast Community College, Bishop State Community College, and Jones County Junior College.
"It's incredible to see the local support coming out for this world-class event," commented Tara McMeans, WFC's Onsite Coordinator. "The Orange Beach community is full of amazing people and organizations that welcome guests with open arms and helpful hands."
Volunteers at the event will get to see the inner workings of the tournament, as well as work side by side with TV celebrities and Food Champs from 14 countries and 48 states. From Kitchen Arena to Tasting Village, the presence of volunteers will be relevant and exciting as the field of 430 teams are narrowed down to nine category champions.
Anyone interested in joining WFC's volunteer army, which will be treated to the Volunteer Hospitality Room and a commemorative t-shirt, simply click here to sign up for available opportunities.
To find out more about the numerous events at WFC, head to the Tickets Page, Facebook, Instagram, or Twitter.
« Back to News