Take a bite out of WFC's new Tasting Village for FREE
Share:
Posted Sep 22, 2015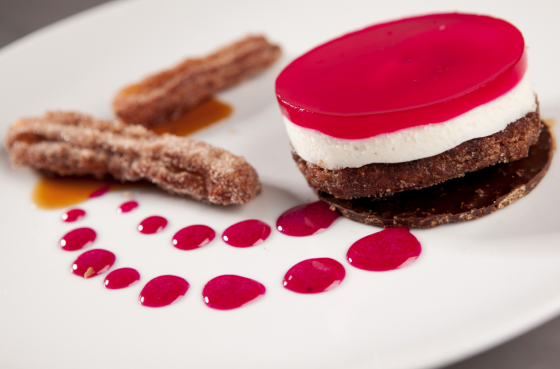 Want to take a unique bite out of the World Food Championships? Here's how! Sashay down to Front Street in Celebration and line up for our inaugural Tasting Village experience, where a variety of world-class food items will be available for public enjoyment at no charge.
This Tasting Village of the World Food Championships is open from 10 a.m. to 6 p.m. daily from Friday to Sunday, Nov. 6 - 8. While inside, you will get a glimpse (and taste!) of some of the items soon to be in a grocery near you, in addition to delicious items you THINK you may already know. The only thing you and your family will need to bring is an appetite!
The list below includes just some of this year's participants bringing tantalizing samples of their foods.
- Florida Peanut Producer Association, where you can bet you will find a supply of those natural nuts from area producers.
- Oregon-based Barhyte Specialty Foods, producers of many brands like Suzie's and Saucy Mama, which will delight you with artful sauces, marinades, mustards and dressings.
-The Michigan Apple Committee, which represents growers of 16 of the Nation's most favored apples. From Cortland to Gala to HoneyCrisp to Red Delicious, try apples like never before!
-"Tha Love Chef" Chef Jernard Wells, who will be delivering seasoning samples from The Amazing Box, a cooking kit for kids! This Atlanta-based Master Chef specializes in bringing children to the counter as families rediscover one another and the love of creating recipes together.
- Muse Gelato and the Orlando Ice Cream Co. will introduce folks to the creamy alternative to ice cream with cool samples of fresh gelato.
- Based in beautiful Lenoir City, Tenn., Wampler's Sausage will bring an old-time flavor of a favorite American favorite sausage to the table.
Out of Cutler Bay, Fla., Men P'aw Hot Sauce will tantalize your taste buds with heat and peppers. What more could you possibly want as the perfect seasoning for beef, pork, fish, chicken and even eggs?
The Girl Scouts of the Citrus District are bringing what everyone THINKS they have seen. BUT there are so many favorites beyond the ones you already know. So get ready to taste "outside your box"!
The Tasting Village is FREE, but you have to RESERVE a ticket for yourself and your family members because of sample size planning. Visit worldfoodchampionships.com/tickets to reserve your access!
« Back to News