WFC Adds Mixology Championship to 11th Annual Event In Dallas
Share:
Posted Sep 22, 2023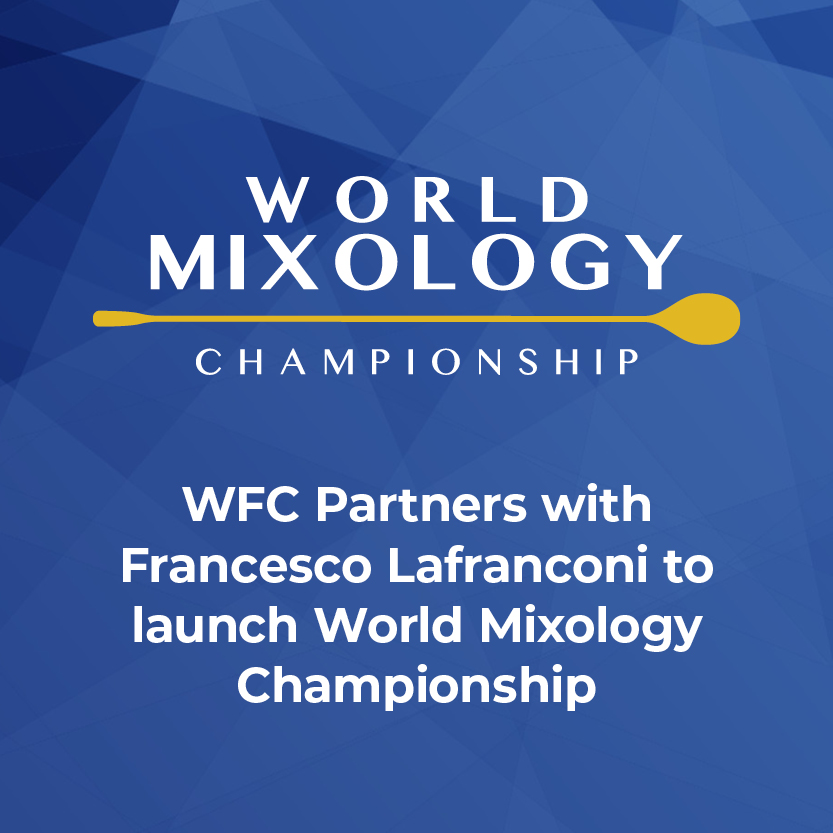 Dallas, Texas (Sept 30, 2023): World Food Championships Holdings (WFC) announced today that it will be adding the World Mixology Championships to its 2023 lineup of categories at the 11th Annual World Food Championships this November in Dallas.
An invitational competition, the mixology championship will feature ten world-class bartenders and mixologists from around the globe. Each will be challenged to produce a unique Aperitivo and Michelada, along with an opportunity in the finale to present a dessert cocktail to a distinguished panel of internationally renowned beverage industry judges.
"We are thrilled to add this new championship around spirits and mixology to our food competitions," said Michael Eaton, CEO of WFC Holdings. "As we expand WFC into international cities and countries, building a world-class platform that celebrates both cocktails and cuisine is critical to our strategic success."
To develop the new format and process for the mixology competition, WFC has joined forces with Francesco Lafranconi, a world-renowned mixologist, spirits industry educator and icon of cocktail culture. He is the Senior Vice President of Beverage and Hospitality Culture for Carver Road Capital Hospitality Firm.
"This is going to be an exciting addition to the world of mixology and cocktail development," said Lafranconi, who formerly served as Executive Director of Mixology and Spirits for Southern Glazer Wine and Spirits of America.
"I'm eager to see how some of the world's best mixologists share their vision and talent with the spirits world through this new competition platform," commented Lafranconi, who is also a decorated mixologist himself.
Some of Lafranconi's accolades include the champion of the Bacardi-Martini Grand Prix World Final, the Bartender Hall of Fame Award from Bartender's Magazine, the Raising the Bar Award from Cheers Magazine, the Mixologist of the Year Award from Nightclub and Bar Magazine, Tales Of The Cocktail's Golden Spirit Award and Best In Show at the Iron Mixologist Competition. He also holds the Level 1 Sake Certification by the Japanese Sake Council, as well as being an international Cognac Ambassador appointed with Gold Diploma by the B.N.I.C. (Bureau National Interprofessionnel du Cognac).
The inaugural mixology competition at WFC will be held Nov 10th and 11th at the iconic Fair Park in Dallas. A limited number of tickets for the finale, which will include a people's choice opportunity to vote for the champion, will be available at www.tasteWFC.com through the purchase of SAM'S CLUB™ BITE CLUB FRIDAY ticket.
Stay tuned for more WFC announcements by following the World Food Championships on Twitter (@WorldFoodChamp), Facebook and Instagram (@WorldFoodChampionships. This year's main event will include more than $430,000 of prize money and will kick off on Wednesday, Nov 9th.
About World Food Championships
The World Food Championships (WFC) is the highest stakes Food Sport competition in the world. This multi-day, live event culinary competition showcases some of the world's best cooks who compete for food, fame and fortune in 12 categories (Bacon, Barbecue, Burger, Chef, Cocktail, Dessert, Live Fire, Rice/Noodle, Sandwich, Seafood, Soup and Vegetarian). Each year as Food Sport kicks off in January, thousands of cook teams try to earn their way into WFC by winning a Golden Ticket at an official qualifier. Almost 40 countries and every state in America have been represented at WFC's main event since its inception in 2012.
About WFC Holdings, LLC
WFC Holdings, LLC is a partnership between World Food Championships and IMG, a global leader in sports, fashion, events and media. The multi-platform partnership will manage some of the world's greatest chefs and award-winning cooks, while also developing consumer related products and multi-genre content for linear and OTT networks throughout the world. The organization will also offer sanctioning, licensing, sports training and league development for international growth. IMG is a subsidiary of Endeavor, a global sports and entertainment company.
« Back to News