Fire Woman Makes Its Return With Sienna Sauce to World Food Championships
Share:
Posted Aug 5, 2021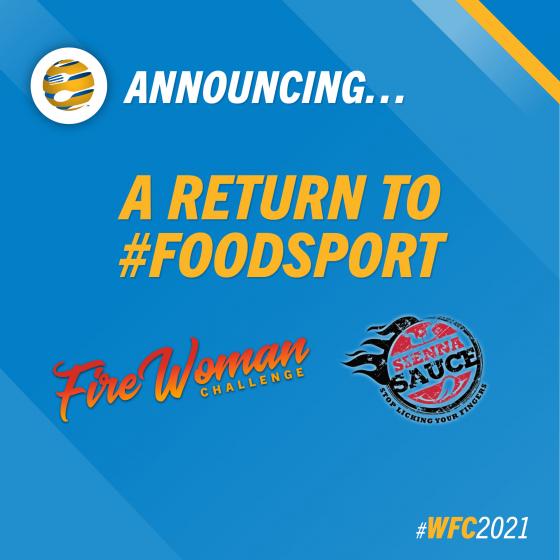 As if creating over 8,000 dishes within five days isn't enough to whet your appetite, the World Food Championships (WFC) has just announced that some of America's most successful female pitmasters will be stoking the fires this November as the 2nd Annual Fire Woman Challenge will take the stage. The highly anticipated ancillary event is set to be held at WFC's host location, Fair Park, in Dallas, Texas, where lady pitmasters will go head-to-head in a 90-minute, no-electricity, no-menu-limit barbecue battle.
Featured in the smokin' line-up are notable pitmasters Chef Christina Fitzgerald and reigning Fire Woman Champion Jackie Milligan. Along with three other fiery pitmasters, the ladies will be challenged to craft their best barbecue dish infusing the Official Sauce of the Firewoman Challenge –– Sienna Sauce, a Texas-based barbecue sauce that has recently been setting retail shelves everywhere on fire.
"This is definitely one of the most anticipated ancillary events we have at WFC," commented Mike McCloud, president and CEO of WFC. "These ladies mean 'sear'-ious business and don't hold back. At our last Fire Woman Challenge, there was an actual fire wall where giant Wagyu Tomahawks were hung and then seared. I'm personally excited to see what these ladies bring to the table this year."
Pitmasters Christina and Jackie are no strangers to the Food Sport arena. At WFC's 8th Annual Event, Christina –– who was born and raised in St. Louis, Missouri –– placed 10th in its Open Chili Championship division. Jackie –– a Texas-based pitmaster –– landed an 8th place in its World Barbecue Championship.
The Fire Woman Challenge will be one of the many free attractions on the main grid during WFC's event in Dallas. Anyone who purchases a General Admissions ticket (Sunday's Daily Ticket or Weekend Pass) will be able to attend and enjoy the activity.
For a complete list of foodie attractions that will be featured at WFC, click here.
Stay tuned for more competition announcements about the upcoming Ultimate Food Fight. In the meantime, stay up-to-date on all culinary competition news, by following the World Food Championships on Twitter (@WorldFoodChamp), Facebook and Instagram (@WorldFoodChampionships).
About World Food Championships
The World Food Championships (WFC) is the highest stakes food competition in the world. This multi-day, live event culinary competition showcases some of the world's best cooks who compete for food, fame and fortune in 10 categories (Bacon, Barbecue, Burger, Chef, Dessert, Recipe, Sandwich, Seafood, Soup and Steak). In 2019, more than 450 culinary teams from 11 countries and 42 American states competed in WFC's Main Event. In August, the 10 Category Champs went head-to-head for a $100,000 bonus that determined a new World Food Champion in a TV special called The Final Table: Indianapolis. While contestants have to earn their way into WFC by winning a Golden Ticket at a previous competition, potential judges are welcome to take WFC's online certification course that explains the E.A.T. methodology. Certified judges then request and receive available seats at the next scheduled WFC event. Click here to learn more about getting certified.
« Back to News