Connecticut Casino Raises The Stakes In Food Sport
Share:
Posted Jul 2, 2021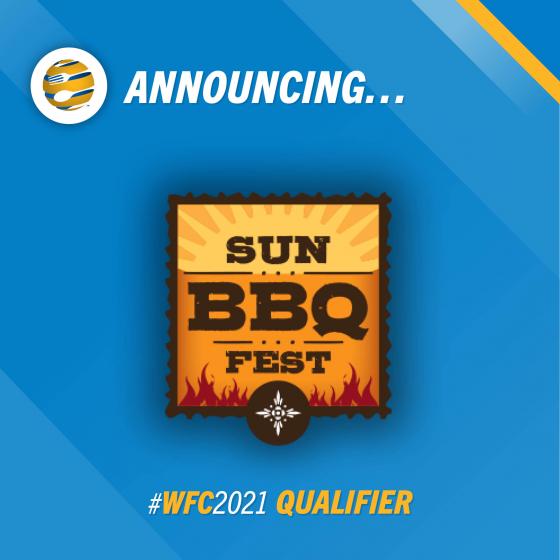 The World Food Championships (WFC) and Mohegan Sun just announced that the upcoming Sun BBQ Fest will officially qualify its winners into the "Ultimate Food Fight" in Dallas this November. The casino's event, which features an assortment of food, beer, cocktails and live music, will take place September 4-5 at Mohegan Sun Casino.
Over 50 teams will compete at this Northeast festival, where almost $30,000 in prize money will be awarded over the course of the weekend. Additionally, WFC will be awarding Golden Tickets for its "Ultimate Food Fight" to the winners of three key categories: BBQ in 2021, along with Burger and Dessert in 2022.
Now in its 8th year, the Sun BBQ Fest will also feature a Chicken Wing competition and People's Choice Ribs contest on Saturday.
The new affiliation with WFC is a big deal for the competitors. As the leader in Food Sport, WFC features a prize purse worth more than $300,000, with a payday of $100,000 going to the competitor who wins "best in show" at The Final Table. That's why every competitor at WFC has to earn his or her way into the event through a qualifier like Sun BBQ Fest.
"The return of exciting in-person events and festivals like Mohegan Sun's are what foodies and competitors have been craving for over a year now," said Mike McCloud, President and CEO of WFC. "We are excited to be involved in this awesome event and are looking forward to what the winners will bring to WFC, which has become the richest food competition in the world."
The 2021 World Food Championships will take place in Dallas on November 5-9 and feature ten categories of food. Tickets to the "main event" or its corresponding "Flavor Fest" are now available here. Event and ticketing updates for Sun BBQ Fest are available here.
To stay up-to-date on all things Food Sport, follow the World Food Championships on Twitter (@WorldFoodChamp), Facebook and Instagram (@WorldFoodChampionships).
About World Food Championships
The World Food Championships (WFC) is the highest stakes food competition in the world. This multi-day, live event culinary competition showcases some of the world's best cooks who compete for food, fame and fortune in 10 categories (Bacon, Barbecue, Burger, Chef, Dessert, Recipe, Sandwich, Seafood, Soup and Steak). In 2019, more than 450 culinary teams from 11 countries and 42 American states competed in WFC's Main Event. In August, the 10 Category Champs went head-to-head for a $100,000 bonus that determined a new World Food Champion in a TV special called The Final Table: Indianapolis. While contestants have to earn their way into WFC by winning a Golden Ticket at a previous competition, potential judges are welcome to take WFC's online certification course that explains the E.A.T. methodology. Certified judges then request and receive available seats at the next scheduled WFC event. Click here to learn more about getting certified.
« Back to News