Humm Joins WFC as Official Live Feedback Partner
Share:
Posted Oct 4, 2019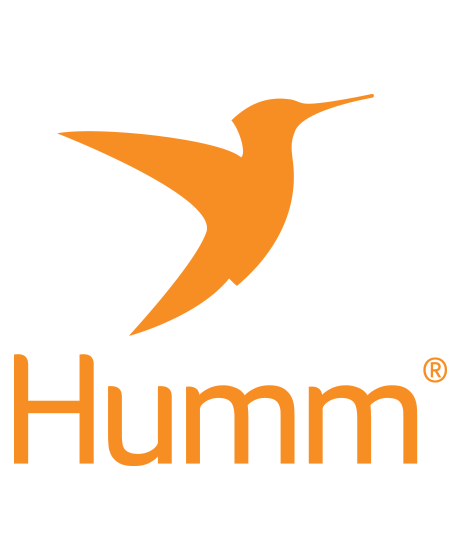 The biggest competition in Food Sport just added another key partner to its roster. To help add to the excitement at the Main Event in Dallas, the World Food Championships (WFC) announced today that Humm will be debuting new innovative features at its 8th annual event to showcase Food Champs and Food Sport results throughout the week.
Humm is a company that specializes in real-time feedback for the restaurant and the healthcare industry. From a live on-site survey to tracking staff performance, this advanced technology company knows how to get results fast!

At WFC, Humm will be using its technology to help food fans get the latest updates about the competition through live reveals at the Food Sport Central desk with Mark Conway as emcee.
"We are so excited to have Humm back on board with us at WFC," said Mike McCloud, president and CEO of WFC. "Their capabilities are remarkable, and through them, we'll be able to show Food Sport stats and results like never before."
Here's a sneak peek of what to expect on-site in October!
The WFC's 8th Annual Main Event is scheduled for Oct. 16 – 20, 2019, at Reunion Tower Lawn in Dallas, Texas. To keep up with all the WFC news, follow the event on Twitter (@WorldFoodChamp), Facebook and Instagram (@WorldFoodChampionships). Click here to book your room for #WFC2019.
About Humm Systems (www.hummsystems.com)
Every day, hundreds of companies rely on Humm to better understand and improve their customer experience in real-time. Founded in 2012, Humm's on-premise feedback platform helps restaurants and healthcare providers quickly collect and react to customer feedback before they ever walk out the door. Humm is used by more than 300 hospitality and healthcare brands, collecting more than 850,000 pieces of feedback each month in the U.S., Canada and the U.K.
About the World Food Championships
The World Food Championships (WFC) is the highest stakes food competition in the world. This multi-day, live-event culinary competition showcases some of the world's best cooking masters competing for food, fame and fortune in ten categories: Bacon, Barbecue, Burger, Chef, Chili, Dessert, Recipe, Sandwich, Seafood and Steak. In 2018, over 1,500 contestants on nearly 500 official teams from 42 American states and 12 countries competed. More than 20 million people have attended WFC or have seen it on national TV over the past seven years. This year's Main Event will be held in Dallas, Texas at Reunion Tower Lawn, Oct. 16-20.
« Back to News