New Food Sport Sponsor Rolls into the Ultimate Food Fight
Share:
Posted Sep 6, 2019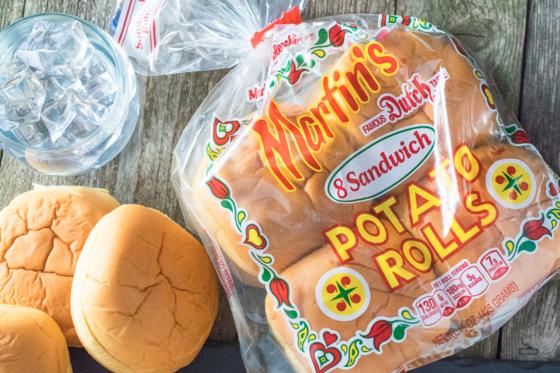 The World Food Championships (WFC) is right around the corner and while Food Champ prepping for the biggest food battle of their lives, the five-day tournament continues to add new Food Sport sponsors to its 2019 line-up. The five-day Ultimate Food Fight announced that Martin's Famous Potato Rolls and Bread will be the Official Bread of this year's Main Event in Dallas, Texas.
The Pennslyvania based, family-owned and operated company is devoted to baking the best products in the market. Martin's history dates back to 1955 in the heart of "Pennsylvania Dutch" country. Lois and Lloyd Martin perfected their popular potato roll in their kitchen before they converted their garage into a small bakery.
Throughout the next twenty years, distribution grew from local farmers' markets to corner grocery stores and on to supermarkets. The sweet, buttery taste, soft texture, and distinctive golden color made the Martin's Potato Roll an instant favorite. The business eventually expanded into two commercial baking plants over the ensuing decades and continues to dominate in the markets where it has established full distribution.
Martin's will be helping stock WFC's General Pantry for competitors to utilize during competition. Although the pantry items are not required ingredients for the competition, cooks are encouraged to take advantage of the products available. Martin's products will be certainly handy for the cooks in the Burger and Sandwich categories.
Martin's will include a wide range of products including the following:
Sandwich Potato Rolls

4 Inch Potato Rolls

12 Sliced Potato Rolls

Long Potato Rolls

Top Sliced Potato Rolls

Dinner Potato Rolls

Potato Bread, Old-Fashioned Real Butter Bread

Whole Wheat Potato Bread

Big Marty's

Hoagie Rolls
"With these fresh ingredients at the competitor's fingertips, we expect the turn-ins to be topnotch," said Mike McCloud, president and CEO of WFC. "Martin's is helping to make sure all competitors are fully equipped with quality products to be sure no Food Champ crumbles under the food fighting pressure."
WFC's 8th Annual Main Event is scheduled for October 16 – 20, 2019, at Reunion Tower Lawn in Dallas, Texas. To keep up with all WFC news, follow the event on Twitter (@WorldFoodChamp), Facebook and Instagram (@WorldFoodChampionships).
Click here to book your room for #WFC2019.
« Back to News