WFC's Main Event Recipe Deadline Draws Near
Share:
Posted Sep 3, 2019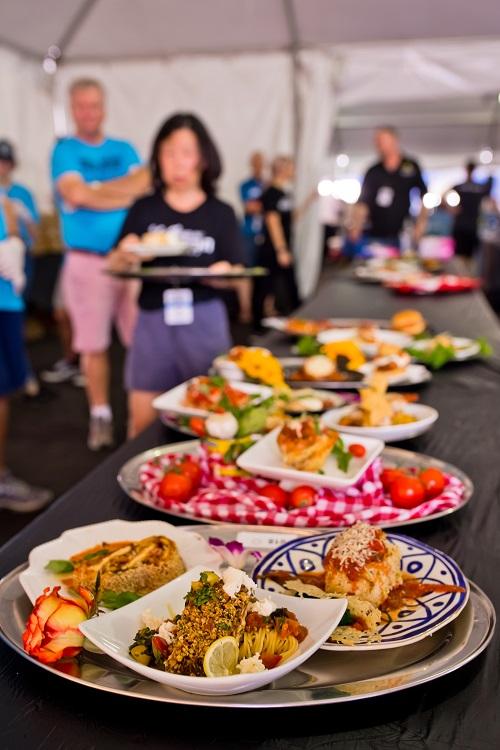 As the excitement builds for the world's largest food fight, cooks are in deep preparation perfecting their recipes for the World Food Championships (WFC) in Dallas, Texas, this October. As a part of their prep, cooks need to be aware of the deadlines quickly approaching for WFC's Main Event. Competitors should put the finishing touches on their competition dishes in the next few weeks in order to meet the recipe deadline on September 18, 2019.
Competitors should note that the recipe they submit plays a large role in WFC's proprietary judging, the E.A.T.™ Methodology – Execution, Appearance, and Taste. The execution portion of the score is based on the provided name of the recipe submission. For example, if the recipe states "Sweet & Savory Cowboy Burger" and the burger does not have a sweet taste, points may be deducted on execution.
"A Food Champ's recipe can make or break their performance during the tournament," said Mike McCloud, CEO and president of WFC. "I highly encourage cooks to think through how they are describing their dish for the judges and review our E.A.T.™ Methodology page as they write out their recipes."
The name of the recipe should be specific to the flavors the judges will taste, however for the actual recipe, it is not necessary to include exact measurements of the ingredients. Failure to submit your recipe by the deadline will result in a three-point deduction at this year's championships. Click here to review WFC's official rules.
To submit your recipe, log in to your competitor account, here.
WFC's 8th Annual Main Event is scheduled for October 16 – 20, 2019, at Reunion Tower Lawn in Dallas, Texas. To keep up with all WFC news, follow the event on Twitter (@WorldFoodChamp), Facebook and Instagram (@WorldFoodChampionships). Click here to book your room for #WFC2019.
About the World Food Championships
The World Food Championships (WFC) is the highest stakes food competition in the world. This multi-day, live-event culinary competition showcases some of the world's best cooking masters competing for food, fame and fortune in ten categories: Bacon, Barbecue, Burger, Chef, Chili, Dessert, Recipe, Sandwich, Seafood and Steak. In 2018, over 1,500 contestants on nearly 500 official teams from 42 American states and 12 countries competed. More than 20 million people have attended WFC or have seen it on national TV over the past seven years. This year's Main Event will be held in Dallas, Texas at Reunion Tower Lawn, Oct. 16-20.
« Back to News