New Changes For WFC's Chili Category Competition
Share:
Posted Aug 22, 2019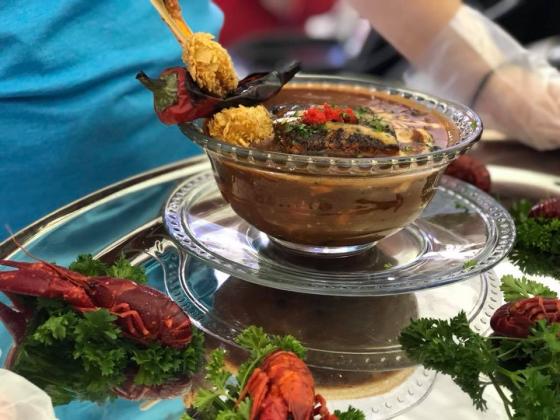 The World Food Championships (WFC) has added a few additional changes to its 2019 Kitchen Arena Competitor Packet that Chili competitors will need to make note of as they prepare for the Ultimate Food Fight this October.
Here's a quick run-down of the latest Chili updates:
In the Opening Round of the competition on Friday, October 18th, the turn-in times will be extended by one (1) hour. The cook's meeting, to kick off the Opening Round, will be held at 3:00 p.m.

The Structure Build turn-in window will be pushed back to 5:30 p.m. - 5:40 p.m.

The Signature Round turn-in window will be pushed back to 6:20 p.m. - 6:30 p.m.

The Top Ten round will not be affected by this extension.
WFC's Chili Category Sponsor, Shiner Beer, has made its selection for which beer will be used in the Top Ten Infusion round.

Chili finalists may use any Shiner Beer flavor in their recipe, however, only the following flavors will be provided at WFC: Shiner Bock, Shiner Light Blonde, Shiner Wicked Juicy IPA and Shiner Black Lager.

Note: Any Top Ten Chili Competitor that wants to use a flavor outside of what is provided by Shiner Beers must bring it to the competition, unopened with receipts.
In addition to reviewing the updates listed above, WFC highly encourages all competitors to thoroughly read and re-read the 2019 Kitchen Arena Competitor Packet to properly prepare for the competition and ensure they are not at risk for disqualification.
Keep up with all WFC news, by following the World Food Championships on Twitter (@WorldFoodChamp), and Facebook or Instagram(@WorldFoodChampionships).
Click here to book your room for #WFC2019.
About the World Food Championships
The World Food Championships (WFC) is the highest stakes food competition in the world. This multi-day, live-event culinary competition showcases some of the world's best cooking masters competing for food, fame and fortune in ten categories: Bacon, Barbecue, Burger, Chef, Chili, Dessert, Recipe, Sandwich, Seafood and Steak. In 2018, over 1,500 contestants on nearly 500 official teams from 42 American states and 12 countries competed. More than 20 million people have attended WFC or have seen it on national TV over the past seven years. This year's Main Event will be held in Dallas, Texas at Reunion Tower Lawn, Oct. 16-20.
« Back to News