The World Food Championships Adds Zing Zang To The Mix
Share:
Posted Aug 21, 2019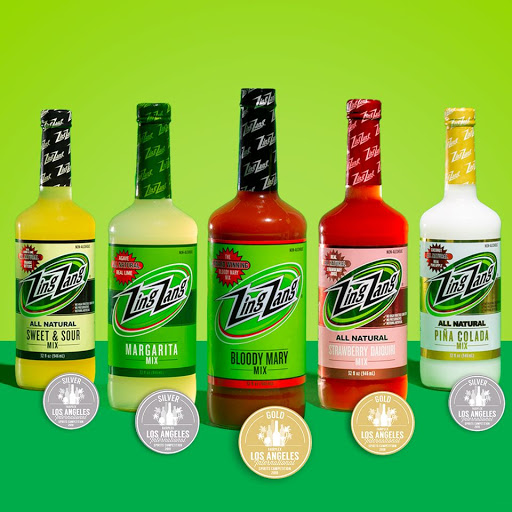 The World Food Championships (WFC) offers many opportunities for its competitors to take home prize money outside its $350,000 prize purse, including a "Bonus Bucks" program.
Along with many other prestigious brands, Zing Zang mixes are now an official sponsor of WFC's Bonus Bucks program. This program gives Food Champs the opportunity to earn extra cash by incorporating special ingredients, regardless if they make it to WFC'sTop 10 payout rounds. There will be a winner from the Signature round, Structured round, and Top 10 round.
Throughout the championships, competitors can choose from Zing Zang's Pina Colada, Margarita or its famous Bloody Mary mix to include in their dish during any round of competition in order to be considered in the running for the Bonus Bucks prize.
"Incorporating a famous brand like Zing Zang is exciting for WFC competitors," said Mike McCloud, President and CEO. "This brand is a household name and will get Food Champs juices flowing to figure out a unique way to incorporate it into their dish."
To compete in this Bonus Bucks program, competitors must clearly mark their Zing Zang mix selection in the recipe they turn in by the deadline, September 18, 2019. Any additional information can be found in the 2019 Competitor Packet.
To learn more about Zing Zang and view their product selection, click here.
WFC's 8th Annual Main Event is scheduled for October 16 – 20, 2019, at Reunion Tower Lawn in Dallas, Texas. To keep up with all WFC news, follow the event on Twitter (@WorldFoodChamp), Facebook and Instagram (@WorldFoodChampionships). Click here to book your room for #WFC2019.
About the World Food Championships
The World Food Championships (WFC) is the highest stakes food competition in the world. This multi-day, live-event culinary competition showcases some of the world's best cooking masters competing for food, fame and fortune in ten categories: Bacon, Barbecue, Burger, Chef, Chili, Dessert, Recipe, Sandwich, Seafood and Steak. In 2018, over 1,500 contestants on nearly 500 official teams from 42 American states and 12 countries competed. More than 20 million people have attended WFC or have seen it on national TV over the past seven years. This year's Main Event will be held in Dallas, Texas at Reunion Tower Lawn, Oct. 16-20.
###
« Back to News