The World Food Championships Brews "Whiskey" Business with Texas Company
Share:
Posted Aug 16, 2019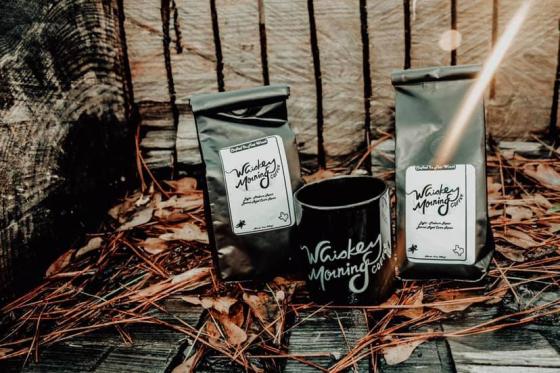 The World Food Championships (WFC) announced that Whiskey Morning Coffee has joined the Ultimate Food Fight to help elevate the event's consumer experiences. The Texas-based company's brews will be featured in this year's Walmart VIP Lounge and Bourb'N'Que attractions.
Whiskey Morning Coffee was developed by four lifelong friends who grew up just south of Fort Worth, Texas. The company may be young, starting operations in 2018, but the owners come from over three generations of Texas distilling and old fashioned hard work. Whiskey Morning Coffee has no additives or whiskey flavorings in its products, 'just good ole Texan craftsmanship!' The company features the highest-quality coffee beans that are aged in hand-picked craft whiskey barrels.
"Every year at WFC, we aim to elevate the experience for both competitors and consumers," said Mike McCloud, CEO and President of WFC. "We are thrilled to be able to offer our VIP guests great products like Whiskey Morning Coffee as they watch all of the food-fighting action go down."
Walmart VIP Lounge ticket holders will have the exclusive opportunity to sample the company's barrel-aged and fire-roasted whiskey coffee while watching the competition unfold in WFC's Kitchen Arena. Then, on Friday, October 18th, Bourb'N'Que attendees will have the opportunity to sip on samples as they walk through the barbecue-style block party and cast their votes for their favorite ribs which will be prepared by 10 of the leading pitmasters in America. Click here to grab your ticket to Bourb'N'Que..
To enjoy this Texas product, as well as many other key demos and celebrity chef sightings, secure your daily Walmart VIP Lounge passes by clicking here. To obtain a weekend pass is also available, click here.
WFC's 8th Annual Main Event is scheduled for October 16 – 20, 2019, at Reunion Tower Lawn in Dallas, Texas. To keep up with all WFC news, follow the event on Twitter (@WorldFoodChamp), Facebook and Instagram (@WorldFoodChampionships).

Click here to book your room for #WFC2019.
About the World Food Championships
The World Food Championships (WFC) is the highest stakes food competition in the world. This multi-day, live-event culinary competition showcases some of the world's best cooking masters competing for food, fame and fortune in ten categories: Bacon, Barbecue, Burger, Chef, Chili, Dessert, Recipe, Sandwich, Seafood and Steak. In 2018, over 1,500 contestants on nearly 500 official teams from 42 American states and 12 countries competed. More than 20 million people have attended WFC or have seen it on national TV over the past seven years. This year's Main Event will be held in Dallas, Texas at Reunion Tower Lawn, Oct. 16-20.
« Back to News