World Food Championships Ready To Show Off Texas-Based Products In Lone Star Showcase
Share:
Posted Aug 6, 2019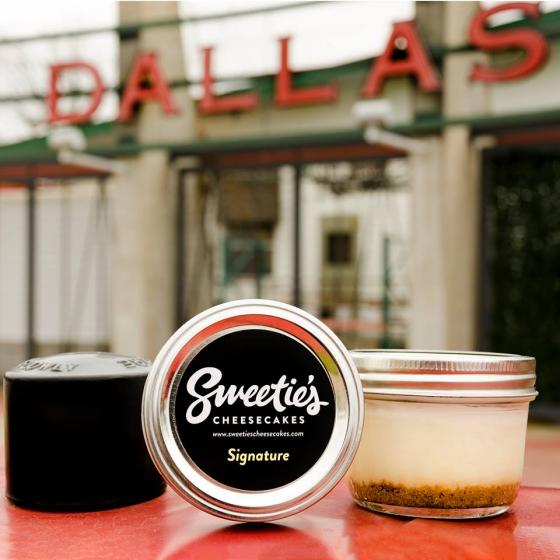 In honor of the Lone Star heritage of Texas, the world's largest culinary competition will be featuring free samples from almost 20 Texas-based food brands in this year's Walmart VIP Lounge.
While 500 teams and 400 judges descend upon Dallas for the Ultimate Food Fight in Kitchen Arena, VIP Lounge ticket holders will have the opportunity to sample sweet and savory treats from all parts of Texas as they enjoy the Main Event's front-row action.
"Texas is home to some very unique and flavorful food brands" said Mike McCloud, President and CEO of World Food Championships. "Since we couldn't use all of them in the tournament process, we thought it would be a special treat for our VIP patrons and sponsors to get to sample some of these incredible products in our lounge area. It will definitely be one of the most talked-about and sought after tickets during food week!"

The following companies will be participating in the Lone Star Showcase, which will feature one product every hour during VIP Lounge operations:
To enjoy these Texas products, as well as many other key demos and celebrity chef sightings, secure your daily Walmart VIP Lounge passes by clicking here. A weekend pass is also available (click here).
WFC's 8th Annual Main Event is scheduled for October 16 – 20, 2019, at Reunion Tower Lawn in Dallas, Texas. To keep up with all WFC news, follow the event on Twitter (@WorldFoodChamp), Facebook and Instagram (@WorldFoodChampionships). Click here to book your room for #WFC2019.
About the World Food Championships
The World Food Championships (WFC) is the highest stakes food competition in the world. This multi-day, live-event culinary competition showcases some of the world's best cooking masters competing for food, fame and fortune in ten categories: Bacon, Barbecue, Burger, Chef, Chili, Dessert, Recipe, Sandwich, Seafood and Steak. In 2018, over 1,500 contestants on nearly 500 official teams from 42 American states and 12 countries competed. More than 20 million people have attended WFC or have seen it on national TV over the past seven years. This year's Main Event will be held in Dallas, Texas at Reunion Tower Lawn, Oct. 16-20.
« Back to News