The World Food Championships Reels In Prestigious Seafood Sponsor
Share:
Posted Aug 5, 2019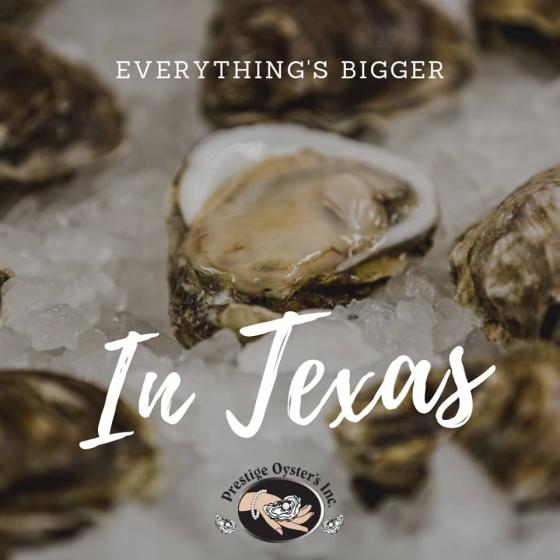 The World Food Championships (WFC) took the saying "the world is your oyster" seriously with its newest addition to its Food Sport sponsor lineup, Prestige Oysters Inc.
As the presenting sponsors of the World Seafood Championship, the family-owned and operated business will be providing its fresh oysters for competitors to use in the Structured Build Round. This round of the competition creates an even "playing field" by requiring all competitors to create the same type of dish. For this year's Ultimate Food Fight, seafood cooks have been tasked to prepare "Southwest Grilled Oysters" using Prestige Oysters' products.
"We are always excited to welcome a new Food Sport sponsor into our event," said CEO and President, Mike McCloud. "Prestige Oysters has a superb product that I know will help our Food Champs create some truly impressive culinary dishes at this year's WFC."
Prestige Oysters has two full-time processing plants and markets for over 100 boats stretching from Texas and Louisiana up to Maryland. In addition, the company is dedicated to investing in the future of the waters of the Gulf of Mexico. Throughout the year, the company recycles oyster shells into its bays. During the early summer months when oysters spawn, their team sets out rocks and cultch material to help to create new reefs.
Over the past four years, Prestige Oysters has set over 20,000 tons of rock into the Gulf of Mexico. By fabricating this substrate, it not only ensures the quality of its oysters but increases water quality creating a habitat for fish, crab and other organisms.
Learn more about Prestige Oysters Inc. and its products at http://www.prestigeoysters.com/.
WFC's 8th Annual Main Event is scheduled for October 16 – 20, 2019, at Reunion Tower Lawn in Dallas, Texas. To keep up with all WFC news, follow the event on Twitter (@WorldFoodChamp), Facebook and Instagram (@WorldFoodChampionships). Click here to book your room for #WFC2019.
About the World Food Championships
The World Food Championships (WFC) is the highest stakes food competition in the world. This multi-day, live-event culinary competition showcases some of the world's best cooking masters competing for food, fame and fortune in ten categories: Bacon, Barbecue, Burger, Chef, Chili, Dessert, Recipe, Sandwich, Seafood and Steak. In 2018, over 1,500 contestants on nearly 500 official teams from 42 American states and 12 countries competed. More than 20 million people have attended WFC or have seen it on national TV over the past seven years. This year's Main Event will be held in Dallas, Texas at Reunion Tower Lawn, Oct. 16-20.
« Back to News