All-Star Burger Sponsor Bringing its A-Game to the Big D
Share:
Posted Jul 10, 2019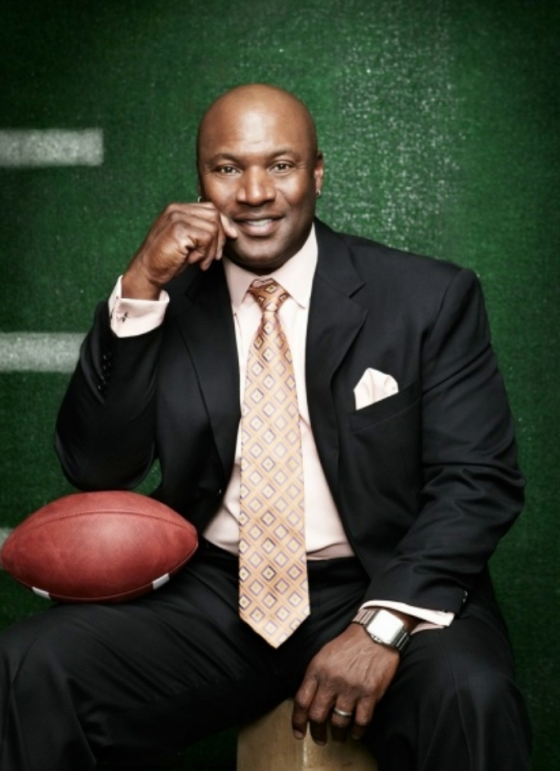 The World Food Championships (WFC) announced one of its heavy-hitting Food Sport sponsors will be returning to its Main Event this October in Dallas, Texas. Bo Jackson will be bringing his signature gourmet line of burgers, Bo's Burgers, to the Ultimate Food Fight once again as the presenting sponsor of the international cooking competition's Burger Category.
Since retiring from professional sports, Jackson has shifted his competitive spirit into philanthropic efforts and entrepreneurial pursuits. Over the years, he has been very successful in many different business ventures. From opening his own sports complex to creating his very own gourmet line of burgers, Jackson puts his champion efforts and spirit into all of his projects.
"We are thrilled to have a legend like Bo Jackson and his amazing line of burger join us for another great year of food fights," said Mike McCloud, president and CEO of WFC. "Last year, Bo and his team got a taste of what Food Sport is all about. Bo understands what it's like to be in the heat of competition; we are excited to welcome him back to the cooking action. I know our competitors are looking forward to using his premium burger line again to create some mouth-watering dishes."
In 2018, the former NFL and MLB athlete's burgers made its Food Sport debut at WFC's 7th annual event in Orange Beach, Alabama. As WFC makes the move to its new location, Dallas, Texas, Bo's Burgers will provide its variety of gourmet flavors including the Angus GrandSlam Burger (made of fresh Angus ground beef).
Food and sport fans will also have the chance to catch Bo Jackson on WFC's Maximus stage performing cooking demos with his signature line of gourmet burgers.
To learn more about Bo's Burgers, visit www.bojacksonsignaturefoods.com, or follow the all-star brand on Facebook (@bojacksonsignaturefoods) and Twitter @(BoJackson34Food).
WFC's 8th Annual Main Event is scheduled for October 16 – 20, 2019, at Reunion Tower Lawn in Dallas, Texas. To keep up with all WFC news, follow the event on Twitter (@WorldFoodChamp), Facebook and Instagram (@WorldFoodChampionships). Click here to book your room for #WFC2019.
About the World Food Championships
The World Food Championships (WFC) is the highest stakes food competition in the world. This multi-day, live-event culinary competition showcases some of the world's best cooking masters competing for food, fame and fortune in ten categories: Bacon, Barbecue, Burger, Chef, Chili, Dessert, Recipe, Sandwich, Seafood and Steak. In 2018, over 1,500 contestants on nearly 500 official teams from 42 American states and 12 countries competed. More than 20 million people have attended WFC or have seen it on national TV over the past seven years. This year's Main Event will be held in Dallas, Texas at Reunion Tower Lawn, Oct. 16-20.
About VEJ Holdings, LLC / Bo Jackson Signature Foods:
VEJ Holdings, LLC is a full-service distribution & licensing company of the Bo Jackson Signature Foods private label with clients spanning multiple industries across the United States. Positioned to provide customer solutions options unrivaled in value, the company is known for quality and reliability. Also a MBE (Minority Business Enterprise) the company is mindful of the power of diversity for organizational success and constantly seeks improvement and innovation. Product lines include Bo's Burgers (Food Service, Retail & Direct B to C); Bo Jackson's Signature Sideliners (Seafood -Food Service, Retail & Direct B to C); Bo's 34 Beef (Food Service, Retail & Direct B to C); and several other food and non-food products and accessories geared to tailgating/grilling and cooking!
The company was founded by Bo Jackson, a champion all-star professional athlete in the two major sports of football and baseball, who brings his winning, team-based philosophy to both his branded and philanthropic endeavors.
Facebook: https://www.facebook.com/bojacksonsignaturefoods/
Twitter: https://twitter.com/bojackson34food
YouTube: bojacksonsignaturefoods
Instagram: bojacksonsignaturefoods
« Back to News