Rathbun Teams Up With World Food Championships To Promote Food Sport
Share:
Posted Jun 26, 2019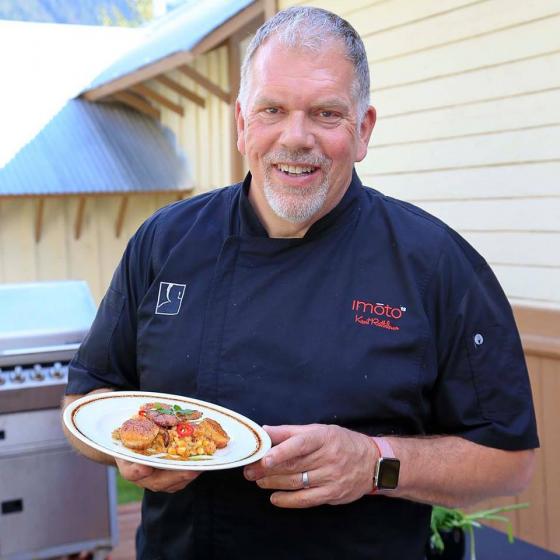 Four-time James Beard Award-nominated chef Kent Rathbun has joined the local ambassador program for the World Food Championships' (WFC) as Food Sport makes its 2019 debut in Dallas, Texas this October.
Starting in his parents' kitchen at age five, Chef Rathbun has been cooking his entire life. The Kansas City native worked at a pancake house until he landed an apprenticeship at a five-star restaurant as a junior in high school, where his passion for culinary became apparent. Rathbun received his first chef job at age 21 and steadily built his culinary resume until moving to Dallas, Texas.
As a Dallas resident for the past 30 years, Rathbun has owned and/or operated more than 18 restaurants and high-end catering operations. He has received many prestigious nominations and awards while his restaurants have been featured on Forbes' 4-star list and Zagat Survey for more than 14 years.
Rathbun has made appearances on many television networks including local Dallas stations, the Early Show, the Today Show and the Food Network. He and his brother, Kevin, beat Bobby Flay in the battle "Elk" episode of Iron Chef America. In addition to his food TV fame, Rathbun has also cooked for multiple celebrities including the Queen of England, multiple presidents and serves as the featured chef for the Dallas Cowboys in the annual "Taste of the NFL" event.
"Before I even knew his outstanding pedigree, I knew Kent was one of the superstar chefs in Dallas from the moment I met him," said Mike McCloud, President and CEO of WFC. "We are thrilled to have him on our team to help spread the message and mission of WFC, which is all about celebrating great food champs and food performance in the genre of Food Sport."
Along with his mile-long resume, Rathbun currently owns and operates several popular restaurants with his wife, Tracy in Dallas:
As if that is not enough, Rathburn also runs a high-end catering service named Catering By Chef Kent Rathbun.
"I've been working as a chef in this city since 1990, and I have tried to spread the word that Dallas is a food city," said Rathbun. "I think the World Food Championships coming to the city now solidifies that message in many ways. This event will also do great things for our culinary community, which truly excites me."
WFC's 8th Annual Main Event is scheduled for October 16 – 20, 2019, at Reunion Tower Lawn in Dallas, Texas. To keep up with all WFC news, follow the event on Twitter (@WorldFoodChamp), Facebook and Instagram (@WorldFoodChampionships). Click here to book your room for #WFC2019.
About the World Food Championships
The World Food Championships (WFC) is the highest stakes food competition in the world. This multi-day, live-event culinary competition showcases some of the world's best cooking masters competing for food, fame and fortune in ten categories: Bacon, Barbecue, Burger, Chef, Chili, Dessert, Recipe, Sandwich, Seafood and Steak. In 2018, over 1,500 contestants on nearly 500 official teams from 42 American states and 12 countries competed. More than 20 million people have attended WFC or have seen it on national TV over the past seven years. This year's Main Event will be held in Dallas, Texas at Reunion Tower Lawn, Oct. 16-20.
« Back to News