WFC Adds Ancillary to Its Jam-Packed Competition Schedule
Share:
Posted Jun 18, 2019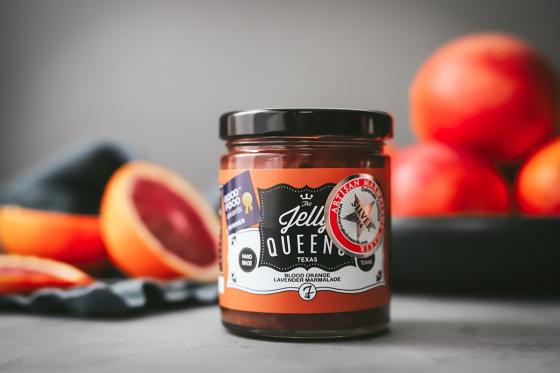 Things just got a lot sweeter in Texas thanks to long-time Food Sport sponsors, The Jelly Queens. The Dallas-based jam and jelly company announced it will be hosting a special ancillary competition, titled "Biscuits and Jampionships," as part of the overall World Food Championships' (WFC) experience this October at Reunion Tower Lawn.
"We wanted to give competitors another chance to showcase their talents at the world's largest Food Sport competition," said Donna Collins, owner of The Jelly Queens. "We can't wait to see what tasty jams these talented cooks create."
This new ancillary competition is open to all cooks, regardless if they are registered to compete in the WFC's Main Event. To qualify for Biscuits and Jampionships, cooks will take part in a preliminary online recipe contest which will determine the 10 finalists who will compete in the ancillary at WFC. To help determine the Top 10 competition spots, local E.A.T.™ certified judges will conduct a small judging event at The Jelly Queens' facility to review all of the recipe submissions.
The online recipe portion of this contest begins The contest starts at 7:01 am on July 15 and ends on August 18 at 5:01 pm. The Top Ten Biscuits and Jampionships' finalists will be announced on September 2. Click here for more details on how to enter. (Click here for official rules).
The prizes up for grabs are
1st Place: $2,000 in cash and five cases of their jelly/jam produced by The Jelly Queens. ($2,600 value)

2nd Place: $1,000 in cash and four cases of their jelly/jam produced by The Jelly Queens. ($1,500 value)

3rd Place: $500 three cases of their jelly/jam produced by The Jelly Queens. ($900 value)
The inaugural Biscuit and Jampionships competition is set to take place on Saturday, October 19, from 3:00 pm - 5:00 pm in WFC's Kitchen Arena.
WFC's 8th Annual Main Event is scheduled for October 16 – 20, 2019, at Reunion Tower Lawn in Dallas, Texas. To keep up with all WFC news, follow the event on Twitter (@WorldFoodChamp), Facebook and Instagram (@WorldFoodChampionships). Click here to book your room for #WFC2019.
About the World Food Championships
The World Food Championships (WFC) is the highest stakes food competition in the world. This multi-day, live-event culinary competition showcases some of the world's best cooking masters competing for food, fame and fortune in ten categories: Bacon, Barbecue, Burger, Chef, Chili, Dessert, Recipe, Sandwich, Seafood and Steak. In 2018, over 1,500 contestants on nearly 500 official teams from 42 American states and 12 countries competed. More than 20 million people have attended WFC or have seen it on national TV over the past seven years. This year's Main Event will be held in Dallas, Texas at Reunion Tower Lawn, Oct. 16-20.
« Back to News