The World Food Championships is Sweetening its Dessert Category with Texas Petite Pies
Share:
Posted Jun 17, 2019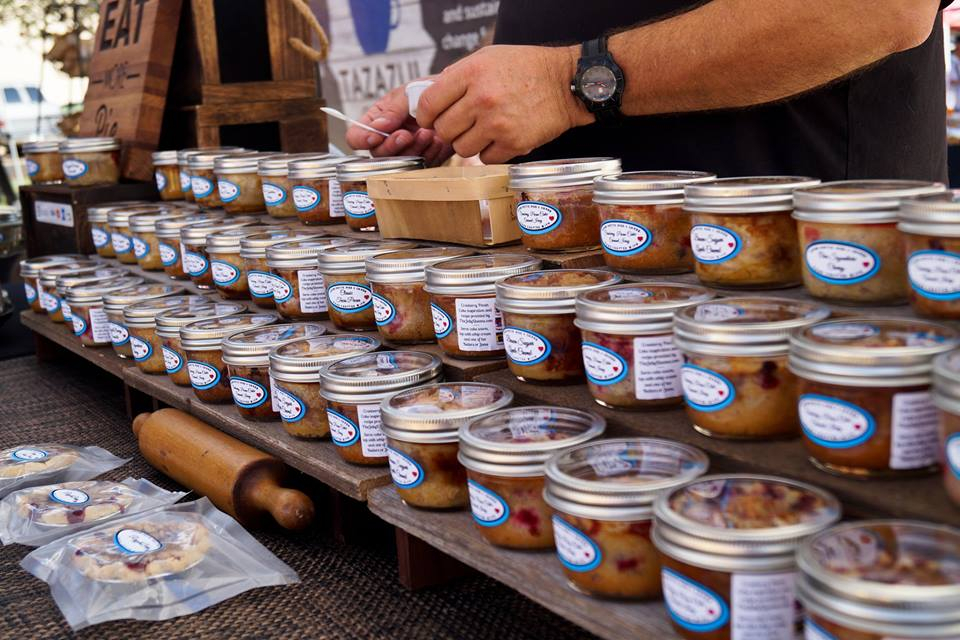 The World Food Championships (WFC) announced another Texas-based company will be assisting with the event's Dallas debut this October. Texas Petite Pies will be Presenting Sponsor of this year's World Dessert Championships, which will allow its category competitors to use and infuse its line of delicious pie fillings.
Owned and operated in the WFC's host city, Dallas, Texas Petite Pies was founded in 2016 by Liz Davenport whose recipes have been passed down for many generations. From pies, cakes, fillings, crusts, toppings and even cheesecake –– their gourmet confections are made from scratch with all natural ingredients. The company also prides itself in refraining from the use of artificial flavors, preservatives and shelf stabilizers.
"It only makes sense to include this awesome Dallas product line in our championship," said Mike McCloud, President and CEO of WFC. "They are local, make delicious products and have been a great asset to our event –– we are thrilled to have them on board for another year."
Along with providing products for the Structured Build and Infusion rounds of competition, the Texas Petite Pie team can also be seen on the Walmart Main Stage performing tasty demos.
WFC will release specific details on the product(s) required in the Structure Build and Infusion rounds, which is set to be announced July 1.
To learn more about Texas Petite Pies' products, click here.
WFC's 8th Annual Main Event is scheduled for October 16 – 20, 2019, at Reunion Tower Lawn in Dallas, Texas. To keep up with all WFC news, follow the event on Twitter (@WorldFoodChamp), Facebook and Instagram (@WorldFoodChampionships). Click here to book your room for #WFC2019.
About the World Food Championships
The World Food Championships (WFC) is the highest stakes food competition in the world. This multi-day, live-event culinary competition showcases some of the world's best cooking masters competing for food, fame and fortune in ten categories: Bacon, Barbecue, Burger, Chef, Chili, Dessert, Recipe, Sandwich, Seafood and Steak. In 2018, over 1,500 contestants on nearly 500 official teams from 42 American states and 12 countries competed. More than 20 million people have attended WFC or have seen it on national TV over the past seven years. This year's Main Event will be held in Dallas, Texas at Reunion Tower Lawn, Oct. 16-20.
« Back to News