Bull Outdoor Continues To Fire Things Up For WFC's Dallas Debut
Share:
Posted Jun 12, 2019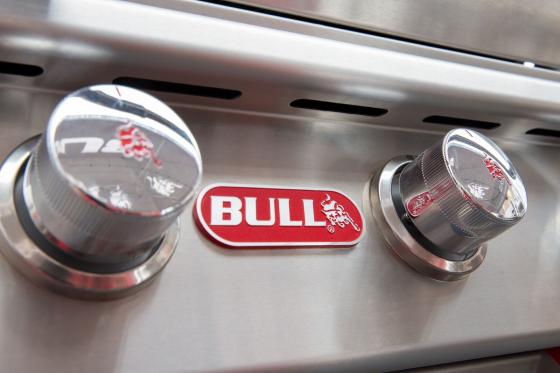 The World Food Championships (WFC) announced that veteran Food Sport sponsor, Bull Outdoor Products, Inc., is getting fired up for the Ultimate Food Fight in October as the Official Grill of the 2019 Main Event.
Bull Outdoor Products, Inc., a world leader in the manufacturing of Premium BBQ Grills and Outdoor Kitchens, has been a key partner to WFC since 2013, enabling the event to provide a level playing field in the grilling area with premium equipment. As the world's largest Food Sport event prepares for its big Dallas debut at Reunion Tower Lawn, Bull's leader shared his thoughts on his company's involvement in the Ultimate Food Fight over the years.
"It's always exciting to play a key role in such a prestigious competition that showcases a field of the most talented and passionate Food Sport competitors in the world," said Mark Nureddine, founder and owner of Bull Outdoor Products. "We love being a part of helping propel these gifted chefs and cooks' career through our involvement at WFC."
Once again, the world's largest outdoor cooking arena will feature more than $100,000 worth of Bull's Premium Steel three-burner grills. As competitors battle it out in WFC's Kitchen Arena, they will enjoy the versatility of Bull's Steer Premium Cart Grill, and its ability to perform with exceptional results under the most intense conditions. These grills come standard with the company's proprietary Reli-A-BULL technology. The powerful 15K BTU burners heat up very quickly, allowing competitors to move quickly from more task to another throughout their competition cook-times.
"Bull Outdoor Products is one of our longest-running Food Sport sponsors," said Mike McCloud, President, and CEO of World Food Championships. "The great support we receive from partners like Bull has helped Food Sport grow into the enterprise it is today. With their versatile tools and the exceptional on-site service they provide to our Food Champs, Bull has become a crucial component in helping our team make sure things run smoothly throughout the five intense days of competition."
WFC's 8th Annual Main Event is scheduled for October 16 – 20, 2019, at Reunion Tower Lawn in Dallas, Texas. To keep up with all WFC news, follow World Food Championships on Twitter (@WorldFoodChamp), and Facebook or Instagram (@WorldFoodChampionships). Click here to book your room for #WFC2019.
For more information about Bull Outdoors Products Inc., visit https://www.bullbbq.com/.
About Bull Outdoor Products
Bull Outdoor Products Inc. is a leading innovator and manufacturer of quality branded products developed and designed for the outdoor living marketplace. Its products are sold to customers in specialty retail, hearth, hardware, appliance, building materials and the building trade throughout the US, Canada, Europe, South and Central America. Bull is committed to providing the most complete line of premium products at the best value in the industry. Specific product categories include grills, cart grills, grilling accessories, rubs, sauces, fire features, outdoor kitchens and their components. The company was founded in 1993 and is currently headquartered in Lodi, California with two other factories and dealer showrooms located in Athens, Tennessee and Rialto, California. http://www.bullbbq.com.
About the World Food Championships
The World Food Championships (WFC) is the highest stakes food competition in the world. This multi-day, live-event culinary competition showcases some of the world's best cooking masters competing for food, fame and fortune in ten categories: Bacon, Barbecue, Burger, Chef, Chili, Dessert, Recipe, Sandwich, Seafood and Steak. In 2018, over 1,500 contestants on nearly 500 official teams from 42 American states and 12 countries competed. More than 20 million people have attended WFC or have seen it on national TV over the past seven years. This year's Main Event will be held in Dallas, Texas at Reunion Tower Lawn, Oct. 16-20, 2019.
« Back to News