Wampler's Farm Sausage Links Up With WFC's Chef Category For Its Fourth Year
Share:
Posted Apr 26, 2019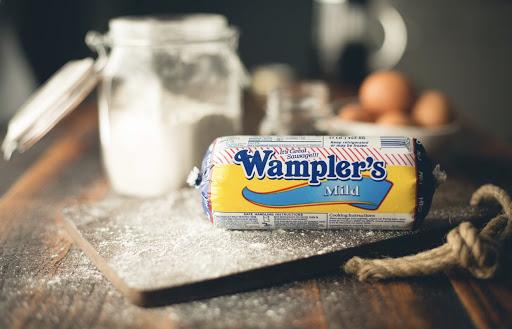 The World Food Championships (WFC) announced that Wampler's Farm Sausage will be joining its main event in Dallas, Texas as the Official Chef Category Sponsor!
For its fourth consecutive year, this Tennessee-based, family-owned company will be the official sausage of WFC. Wampler's will be supplying Chef Category competitors with its Omega-3 Sausage and line of taco meat –– which includes Mild, Hot, and Chorizo flavors–– at this year's Ultimate Food Fight.
"It's great sponsors like Wampler's who have helped us grow our Food Sport empire," said Mike McCloud, President and CEO of WFC. "Having quality products and outstanding support from industry leaders is a vital part of our process. We are so excited to welcome Wampler's back for another exciting year of competition."
Wampler's also jumped on board as a featured ingredient for the Taste of America online recipe contest, in which WFC will award up to 150 Golden Tickets to Dallas. Results for this contest will be revealed in the coming weeks.
"We have loved being a part of the Food Sport family, and we can't wait to see what inventive recipes the talented field of food competitors create at this year's WFC using our products," said Ted Wampler Jr., President of Wampler's Farm Sausage. "We have devoted more than 80 years to producing the best quality pork products, and we are thrilled to have this talented group of individuals use them in the world's largest Food Sport event."
To learn more about Wampler's Farm Sausage, visit http://www.wamplersfarm.com/.
WFC's 8th Annual Main Event is scheduled for October 16 – 20, 2019, at Reunion Tower Lawn in Dallas, Texas. To keep up with all WFC news, follow World Food Championships on Twitter (@WorldFoodChamp), and Facebook or Instagram (@WorldFoodChampionships). Click here to book your room for #WFC2019.
About the World Food Championships
The World Food Championships (WFC) is the highest stakes food competition in the world. This multi-day, live-event culinary competition showcases some of the world's best cooking masters competing for food, fame and fortune in ten categories: Bacon, Barbecue, Burger, Chef, Chili, Dessert, Recipe, Sandwich, Seafood and Steak. In 2018, over 1,500 contestants on nearly 500 official teams from 42 American states and 12 countries competed. More than 20 million people have attended WFC or have seen it on national TV over the past seven years. This year's 2019 Main Event will be held in Dallas, Texas at Reunion Tower Lawn, Oct. 16-20.
« Back to News