WFC Barbecue Sponsor Saddles Up for Big Debut in Dallas
Share:
Posted Apr 10, 2019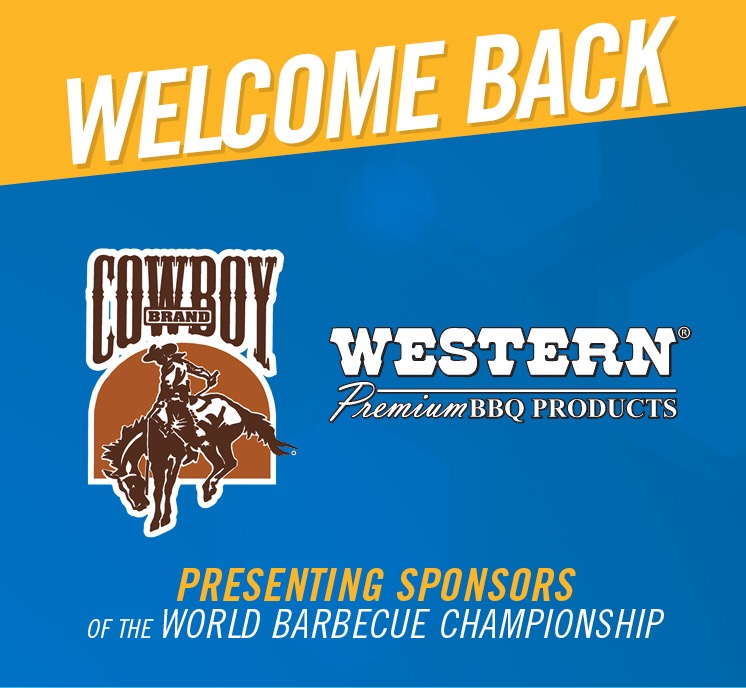 The World Food Championships (WFC) welcomes back Cowboy® Charcoal and Western® Premium BBQ Products (part of the Duraflame Inc. family of brands) as the co-presenting sponsors of the 2019 World Barbecue Championship. Cowboy® supplies our competitors with all natural, premium quality lump charcoal with long cooking times and real wood flavor. Western Premium BBQ Products supplies our teams with premium kiln dried wood including logs, chunks and wood chips in a wide variety of flavors that they hope to be their secret ingredient that propels their recipes to victory.
The 8th annual WFC will mark Cowboy® Charcoal and Western® Premium BBQ Products' fourth consecutive year as the exclusive wood fuel sponsor. Over the years, Cowboy® and Western® have developed and sponsored creative challenges for Food Sport competitors and a tasty experience for WFC food fans. With bigger and better activations planned for the 2019 competition, Dallas foodies better come hungry!
"Cowboy® Charcoal and Western® Premium BBQ Products have been contributing to the growth of Food Sport for many years," commented Mike McCloud, CEO and President of WFC. "Every year they have provided our competitors with exciting opportunities to showcase their talents, along with supplying them with quality products to help. This year, we are looking forward to the amplified experience they have in store for competitors and foodies to enjoy at our BBQ Ranch area."
The Cowboy® and Western® are key exhibitors in WFC's BBQ Ranch –– which will feature thousands of pounds of meat being smoked by the hottest ceramic grills and barbecuing tools on the market for foodies to savor and enjoy. This ranch-style block party will be one of the most unique barbecue bashes in WFC history.
Speaking of history, barbecue competitors are fired up about Dallas. The barbecue category filled up in a record-breaking 42 days this year. Teams that made it in will have a chance to win part of WFC's massive prize purse in a couple of ways. First, teams will be able to compete in WFC's E.A.T.™ Sanctioning contest – which will be held on Friday, Oct. 18. Then, the next day they have a second chance to compete in the International Barbeque Cookers Association (IBCA) Sanctioning contest. The top five finishers from each contest will move on to WFC's Top Ten challenge on Sunday, Oct. 20. In this challenge, one of ten barbecue teams will win $10,000, a 2019 Category Champion title and a seat at WFC's $100,000 Final Table Destination Challenge.
WFC's 8th Annual Main Event is scheduled for October 16 – 20, 2019, at Reunion Tower Lawn in Dallas, Texas. To keep up with all WFC news, follow World Food Championships on Twitter (@WorldFoodChamp), and Facebook or Instagram (@WorldFoodChampionships). Click here to book your room for #WFC2019.
About the World Food Championships
The World Food Championships (WFC) is the highest stakes food competition in the world. This multi-day, live-event culinary competition showcases some of the world's best cooking masters competing for food, fame and fortune in ten categories: Bacon, Barbecue, Burger, Chef, Chili, Dessert, Recipe, Sandwich, Seafood and Steak. In 2018, over 1,500 contestants on nearly 500 official teams from 42 American states and 12 countries competed. More than 20 million people have attended WFC or have seen it on national TV over the past seven years. The 8th annual Main Event will be held in Dallas, Texas at Reunion Tower Lawn, Oct. 16-20, 2019.
« Back to News