World Food Championships Searches for Canada's Best Dishes
Share:
Posted Apr 9, 2019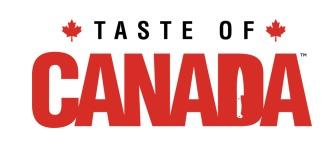 The World Food Championships' (WFC) brings back it's annual online recipe contest, Taste of Canada (TOC), to qualify the nation's best chefs and home cooks into its 2019 Main Event in Dallas, Texas!
TOC challenges cooks to create eye-popping recipes and dishes for a chance at one of the event's coveted Golden Tickets. The contest will qualify three cooks per Province/Territory into WFC's Ultimate Food Fight, which features the world's largest outdoor kitchen arena.
All of the winners will then have a chance to compete for a $10,000 prize package in one of the WFC Main Event categories, which then go head to head at a Final Table that has $100,000 up for grabs. The TOC online qualifier closes April 15 at 11:59 PM CDT. To find out more about how the contest, click here for TOC rules and entry process.
Now in its 8th season, WFC will once again will be open to trained chefs, seasoned home cooks and pro teams from across the globe who will compete in one of ten categories at the Ultimate Food Fight. The Champions in each of these categories will face off against each other in WFC's Final Table challenge to determine the overall 2019 World Food Champion.
WFC's 8th Annual Main Event is scheduled for October 16 – 20, 2019, at Reunion Tower Lawn in Dallas, Texas. To keep up with all WFC news, follow World Food Championships on Twitter (@WorldFoodChamp), and Facebook or Instagram (@WorldFoodChampionships). Click here to book your room for #WFC2019.
About the World Food Championships
The World Food Championships (WFC) is the highest stakes food competition in the world. This multi-day, live-event culinary competition showcases some of the world's best cooking masters competing for food, fame and fortune in ten categories: Bacon, Barbecue, Burger, Chef, Chili, Dessert, Recipe, Sandwich, Seafood and Steak. In 2018, over 1,500 contestants on nearly 500 official teams from 42 American states and 12 countries competed. More than 20 million people have attended WFC or have seen it on national TV over the past seven years. The 2019 Main Event will be held in Dallas, Texas at Reunion Tower Lawn, Oct. 16-20, 2019.
« Back to News