Bolner Brings The Fiesta To Dallas
Share:
Posted Mar 13, 2019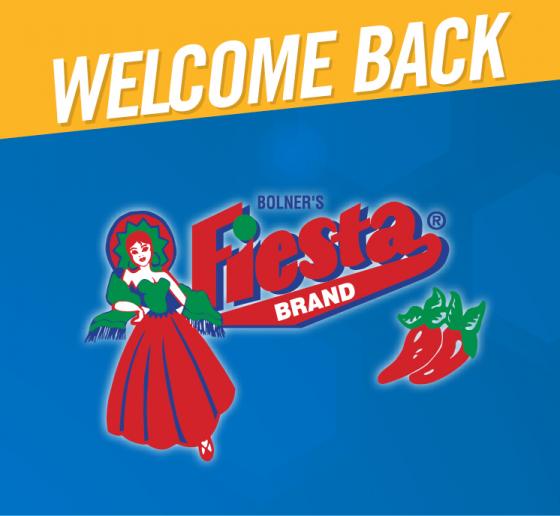 For the third year in a row, Bolner's Fiesta Products will be spicing up the world's largest Food Sport event, but this year, it's a little closer to home.
Like in year's past, this San Antonio-based company will be providing its selection of specialty seasonings for World Food Championships (WFC) competitors to utilize in their culinary dishes.
"Here at the WFC, we want to ensure that our Food Champs are provided the highest quality products on the market," said Mike McCloud, President and CEO. "That is one of the main reasons we love having Bolner's products available. Competitors love it, and the flavors are great."
Bolner's has also added some heat to its Food Sport involvement by becoming a featured sponsor in WFC's largest online recipe qualifier, the Taste of America Challenge (TOA). This recipe contest has the ability to qualify up to 150 aspiring chefs, home cooks or pro teams who wish to compete in WFC's Main Event in Dallas, Texas this October for a shot at the $350,000 prize purse. To learn more about how to enter into TOA, visit https://worldfoodchampionships.com/2019-taste-of-america.
The fiesta doesn't stop there! Recently, Bolner's jumped on board to host a "Licensed to E.A.T.™: San Antonio" Food Judge certification class. All foodie friends south of Dallas who would like to judge championship-caliber dishes at WFC's Main Event this October, must first become E.A.T.™ certified through this class. To be the first to know more details about this course, please email casey@mmacreative.com.
To learn more about Bolner's Fiesta Products, visit https://www.fiestaspices.com/.
About the World Food Championships
The World Food Championships (WFC) is the highest stakes food competition in the world. This multi-day, live-event culinary competition showcases some of the world's best cooking masters competing for food, fame and fortune in ten categories: Bacon, Barbecue, Burger, Chef, Chili, Dessert, Recipe, Sandwich, Seafood and Steak. In 2018, over 1,500 contestants on nearly 500 official teams from 42 American states and 12 countries competed. More than 20 million people have attended WFC or have seen it on national TV over the past seven years. The 2019 Main Event will be held in Dallas, Texas at Reunion Tower Lawn, Oct. 16-20, 2019.
« Back to News