Marketing Veteran Joins WFC for Nationwide Expansion
Share:
Posted Mar 8, 2019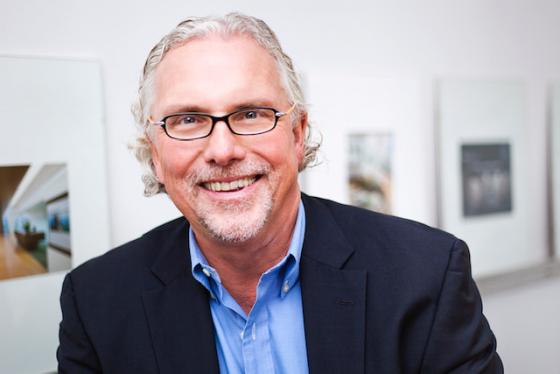 The World Food Championships (WFC) announced today that tourism marketing veteran, Larry D. Dickerson, will be taking on execution and oversight of the event's state partnership initiative. The focus of the new initiative is to develop and foster culinary talent for the competition, raise awareness of culinary offerings within individual states and promote food tourism across the country.
Entering its 8th year of competition and moving to a new home in Dallas, Texas, WFC's Main Event is expected to surpass the 500-competitor milestone in 2018. Even with those strong numbers which included representation from 40 states and 13 countries, Dickerson sees a lot of room for expansion.
"Our state relations strategy is designed to draw upon the insights and experience of state
tourism leadership to build a consistent, evolving, strategic approach to identifying and integrating culinary talent for the WFC platform," commented Mike McCloud, President and CEO of WFC. "We are excited to have an expert like Larry to help us market our program across the country."
Dickerson's involvement with the public sector tourism community dates back over 25 years, having help shepherd in innovative and forward-thinking marketing products and services in numerous states, cities and destinations.
"Effective travel and tourism promotion is built on meeting consumers where they are and providing them relevant and compelling information they need and want to plan all types of experiences, especially food and culinary related," Dickerson added. "Working to raise awareness of Food Sport at the state and local levels is right in line with this approach and will be enthusiastically embraced and enjoyed by consumers across the country"
By partnering with WFC, which is an internationally televised event and leader in Food Sport, state licensees will be recognized as official and exclusive qualifiers for the WFC tournament held in October in Dallas, Texas. The licensing model provides access to intellectual property, licensing rights (marks, logos and claims) and branding packages that incorporate a multitude of culinary, competition and tourism benefits.
"I'm very excited to be working with the WFC team to build and nurture a close working relationship with each of our states. This will enable WFC the opportunity to collaborate with talented and connected state partners to make sure that consumers know much more about the culinary leaders around the country and in their backyards," Dickerson said.
For specific information on the WFC State Partnership Initiative, contact Larry D. Dickerson at larryd@destgroup.com.
WFC's 8th Annual Main Event is scheduled for October 16 – 20, 2019, at Reunion Tower Lawn in Dallas, Texas. To keep up with all WFC news, follow World Food Championships on Twitter (@WorldFoodChamp), and Facebook or Instagram (@WorldFoodChampionships). Click here to book your room for #WFC2019.
About the World Food Championships
The World Food Championships (WFC) is the highest stakes food competition in the world. This multi-day, live-event culinary competition showcases some of the world's best cooking masters competing for food, fame and fortune in ten categories: Bacon, Barbecue, Burger, Chef, Chili, Dessert, Recipe, Sandwich, Seafood and Steak. In 2018, over 1,500 contestants on nearly 500 official teams from 42 American states and 12 countries competed. More than 20 million people have attended WFC or have seen it on national TV over the past seven years. The 2019 Main Event will be held in Dallas, Texas at Reunion Tower Lawn, Oct. 16-20, 2019.
« Back to News