WFC Releases Final Table Info About Audience Requests
Share:
Posted Feb 28, 2019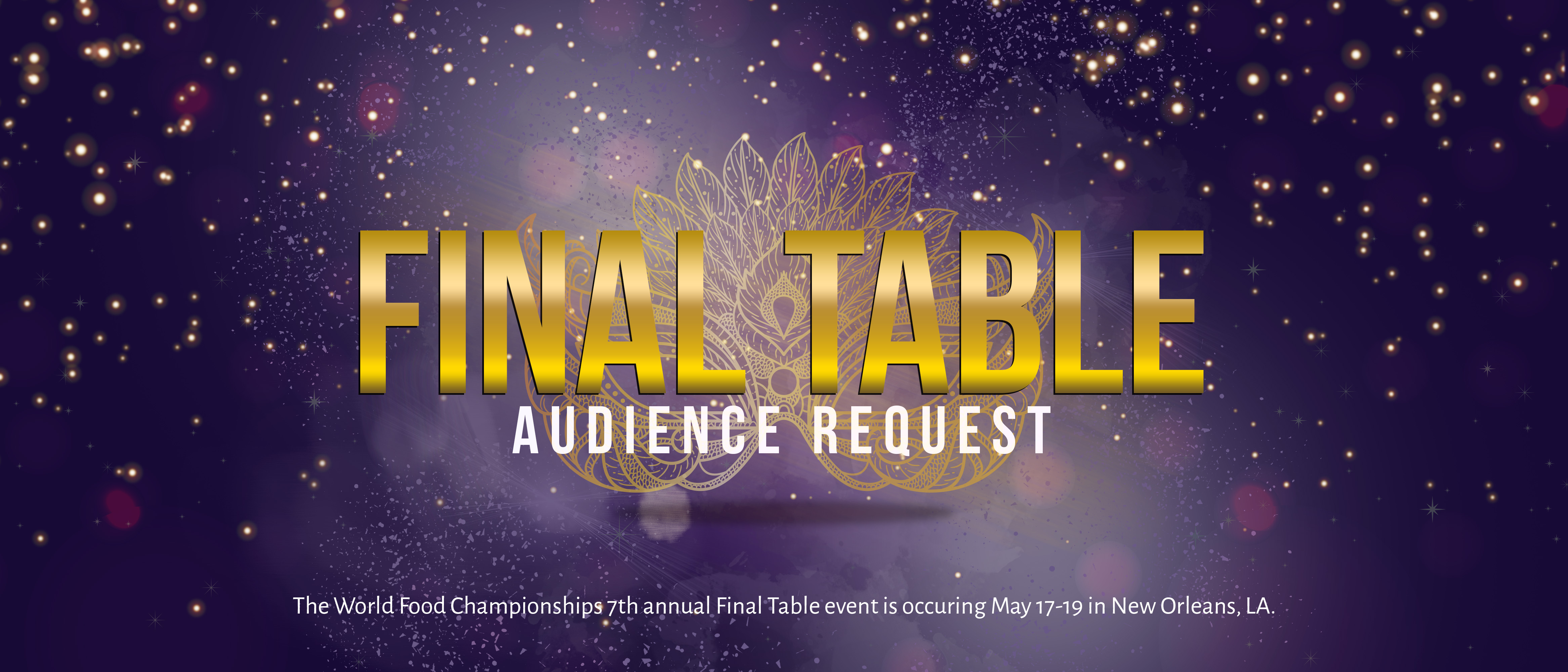 Ten champions, three Cajun-themed challenges, one winner and a $100,000 prize –– it's without a doubt the World Food Championships' (WFC) biggest and boldest Final Table yet, and it is being held in New Orleans from May 17-19.
Like most filmed-for-TV live events, audience parameters for portions of the Final Table have been carefully considered. For the first time in its history, the Final Table will not be staged for a large spectator audience. Instead, it will be a private event to protect the identity of the ultimate champion until the TV show airs, which means that the audience will be invitation only.
"Each year, our competition gets bigger and better," commented Mike McCloud, President and CEO of WFC. "This year's Final Table is following that same path. As we film our TV show, we will protect the identity and excitement surrounding the final Championship moment so that it can be revealed appropriately on national TV. So, we are having to control the environment and audience more than ever."
WFC will be accepting requests from sponsors, Food Champs, and partners who want to attend. There will be no charge to attend the event, but seating is very limited and all Final Table audience participants must agree to the following:
Provide their own travel and accommodations

Sign a non-disclosure agreement (NDA)

Sign TV release forms

Be willing to assist/volunteer if special opportunities arise
If you are interested in being considered as an audience member, please email info@worldfoodchampionships.com. Submissions will be accepted up until Sunday, March 31, and applicants will be notified by Friday, April 5, so they can make arrangements for travel and accommodations.
« Back to News