50 American, 20 International Teams Will Compete in Barbecue at WFC 2019
Share:
Posted Feb 19, 2019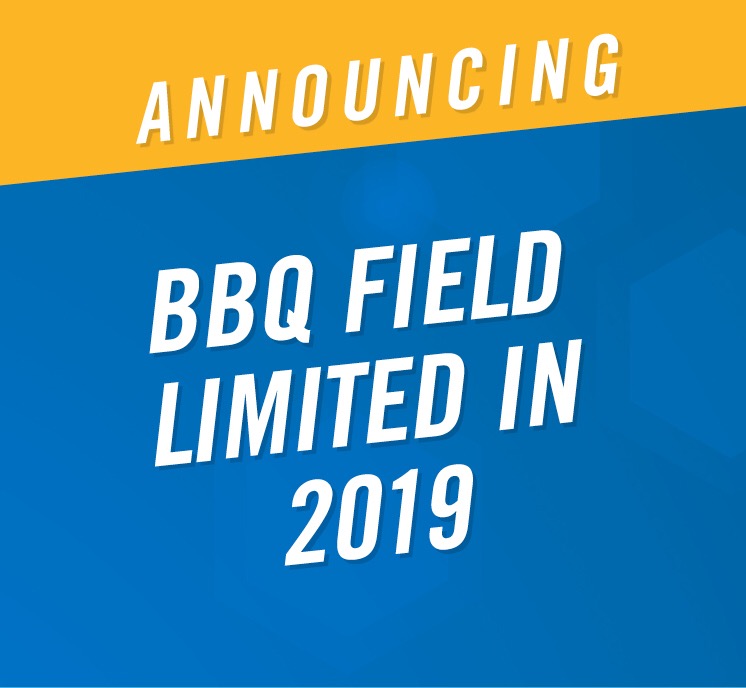 The World Food Championships (WFC) announced today that its barbecue field will be limited to a total of 70 teams for its eighth annual competition in Dallas, Texas. The event, which features ten categories and awards over $350,000 in cash, will be held at Reunion Tower Lawn from Oct. 16-20.
"We are excited about conducting our first WFC at this world-class facility, which is truly an icon of the Dallas skyline," commented Mike McCloud, President and CEO of WFC. "We are also looking forward to moving our event up in the season, however, both of these items have given us some logistical limitations. With another major event occurring at the same time in the general area of Reunion Tower and Hyatt Regency properties, we will be limited in the number of spaces we can provide for the big rigs that pitmasters typically travel and compete with."
As it did in 2018, WFC's main event will feature two divisions in the Barbecue category: Barbecue E.A.T.™ – which will be held on Friday, Oct. 18; and IBCA – occurring Saturday, Oct. 19. The top five finishers from each division will move on to WFC's Top Ten challenge, which will be held on Sunday, Oct. 20. This is the challenge where one of the ten teams will win $10,000, a category champion title and a seat at WFC's $100,000 Final Table competition.
Although this year's registration only allows a maximum of 70 barbecue teams, WFC is not limiting the E.A.T.™ or IBCA divisions in any particular way. However, it means barbecue competitors have no time to waste when it comes to securing a spot in this first-come, first-serve registration process. Additionally, it's important to note that WFC will be reserving 20 of the 70 spots for International teams.
"International teams are really turning heads in barbecue," commented McCloud, pointing to the fact that Oliver Sievers with BBQ Wiesel (a German team) took the category title last year. "Thanks to some great smoker partners, we will be creating an International section this year so that American consumers can get a good look at how International barbecue stacks up against what we all know and love here in the States."
As a reminder, any barbecue team that has won a Grand or Reserve Grand Championship in 2018, from any official sanctioning body, is now qualified to register for WFC 2019 in either the Barbecue E.A.T.™ or IBCA division — or, perhaps, both. The approved sanctioning bodies include, but is not limited to, MBN, KCBS (Master's series), Pacific Northwest BBQ Association, St Louis BBQ Association, FBA, IBCA, SBN (Southern BBQ Network), SCBA and Lonestar BBQ Society.
"In some respects, our limited field is a very advantageous scenario for all barbecue teams that register," said McCloud. "Typically there are many more teams to compete against at WFC, so this will definitely increase the odds of any particular team's chance of winning!"
To register for WFC 2019 in Dallas, Texas, October 16-20, click here. To stay up to date on all WFC developments, visit www.worldfoodchampionships.com or follow World Food Championships on Twitter (@WorldFoodChamp), and Facebook or Instagram (@WorldFoodChampionships).
« Back to News