WFC's Innovation Station Opens Big Retail Doors
Share:
Posted Feb 14, 2019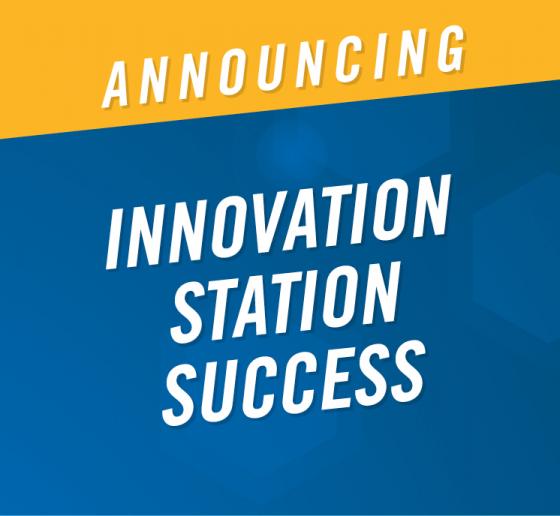 The World Food Championships (WFC) enterprise is more than just a competition. It's a real-world, consumer-driven, award-winning and sometimes retail-oriented platform. Just ask the up-and-coming brands that landed big-time success from last year's event! Six of the companies that were featured in WFC's Innovation Station secured a spot on a retail "road show" with Sam's Club.
"Our mission at WFC is all about accelerating culinary talent. That can happen in many ways, from Food Champs on TV to new food products in stores," said Mike McCloud, CEO and President of WFC. "That's why we launched Innovation Station in 2018, to give new and growing companies a chance to introduce their products to a food-centric audience, while at the same time, an opportunity to meet some of the largest retailers in the world."
The following companies used WFC's Innovation Station to get their products into one of the world's largest retail clubs: Pure Lyft, The Nutty Peanut, Dough EZ, JJ's Royal Coffee, Proud Grills and Ivy City.
"We were able to demonstrate, sample and sell our Q-Swiper Grill Cleaner and our other Grilling Innovations to attendees and competitors at WFC," commented Paul Cira with Proud Grill Company. "The reaction we received was fantastic and we were busy during the entire event!"
Michael Della Pia, who owns The Nutty Peanut, added that "the World Food Championships gave us the ability to reach a global audience in a very short period of time. We made a ton of great contacts and learned a lot from the other vendors."
In addition to the six brands that will be featured on this exclusive food tour, other Innovation Station participants received high praise from buyers and Best of Show awards from WFC at the event. They included The Oyster Bed, Culver Duck Farms, Chervona Vodka, and Nature Baker.
This year's Innovation Station will be open to the public from Friday, Oct. 18th to Sunday, Oct 20th. This area of WFC will feature new and exciting brands and products from all over the country, and access to it is free with any general admission ticket.
For more information about how your company or product can be featured in WFC's 2019 Innovation Station, please contact info@worldfoodchampionships.com.
In the meantime, mark your calendar for WFC 2019 in Dallas, Texas, October 16-20. To stay up to date on all WFC developments, visit www.worldfoodchampionships.com or follow World Food Championships on Twitter (@WorldFoodChamp), and Facebook or Instagram (@WorldFoodChampionships.
About the World Food Championships
The World Food Championships (WFC)
is the highest stakes food competition in the world. This multi-day, live-event culinary competition showcases some of the world's best cooking masters competing for food, fame and fortune in ten categories: Bacon, Barbecue, Burger, Chef, Chili, Dessert, Recipe, Sandwich, Seafood and Steak. In 2018, over
1,500 contestants on nearly 500 official teams from 42 American states and 12 countries competed. More than 20 million people have attended WFC or have seen it on national TV over the past seven years.
The 2019 main event will be held in Dallas, Texas at Reunion Tower Lawn, Oct. 16-20, 2019.
Click here to book your stay for #WFC2019
« Back to News