WFC Announces 2019 Award Programming Changes
Share:
Posted Feb 5, 2019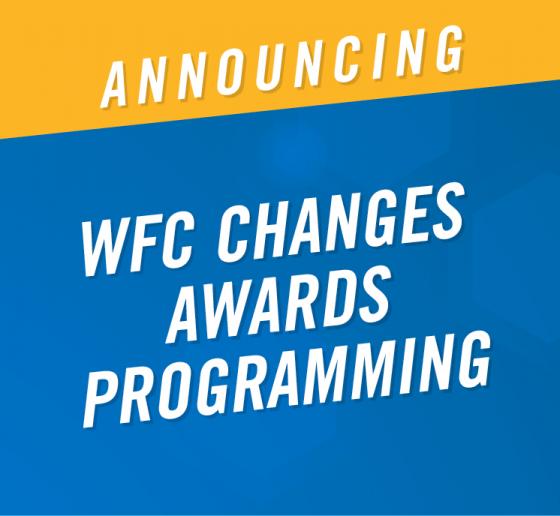 The World Food Championships (WFC) announced today that its 2019 award programming will be changed to highlight Champions and allow more local tourism time for all competitors.
Instead of its traditional four nights of awards, WFC will now conduct only two nights of award programming –– Saturday, Oct. 19, and Sunday, Oct. 20.
The move is a strategic shift to allow for more opportunity to highlight the Category Champions. In addition, the change also frees up Thursday and Friday nights for contestants to enjoy the many culinary offerings in WFC's new host city, Dallas.
"One of the additional benefits of this change is that it enables us to release results from the Opening Rounds a lot sooner," added Mike McCloud, President and CEO of WFC. "We will now, starting on Thursday, announce each category results during the day. Every couple of hours, we will release one category of results using an online process, big on-site screens, and an actual sports desk strategy that allows us to talk about the results. We will discuss who is moving into the Top Ten round and what surprises we saw in the process. It even allows us to discuss, for the first time, why certain dishes were superior to others."
McCloud added that this is a unique way to elevate Food Sport and the many Champions who never get called to the stage.
"We expect tens of thousands of new attendees in Dallas, and by doing four or five sports desk updates each day, we can truly explain to them what makes WFC special and even talk about the great backgrounds and accomplishments of our Food Champs," said McCloud.
At the weekend awards shows, each Top Ten competitor will now have a TV-quality introduction which will include a bio, team picture and insights on their Top Ten dish turn in. All of this is part of WFC's long-term mission to identify and elevate award-winning Food Champs.
To stay up to date on all WFC developments, visit www.worldfoodchampionships.com or follow World Food Championships on Twitter (@WorldFoodChamp), and Facebook or Instagram (@WorldFoodChampionships).
« Back to News