WFC Announces 2019 E.A.T.™ Judge Classes
Share:
Posted Jan 4, 2019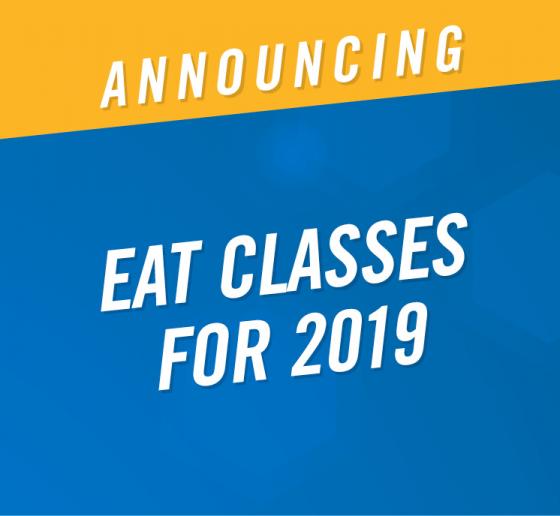 The World Food Championships (WFC) is starting off the new year with sizzling news by announcing a list of its 2019 E.A.T.™ Judge Certification classes!

Going into its eighth season, WFC has certified over 1,000 judges using its E.A.T.™ methodology. In 2019, more foodies than ever before will have the opportunity to attend an E.A.T.™ Judge Certification class and become eligible to judge at WFC's main event in the fall.

As a part of this year's expansion plan, WFC will be introducing classes in new markets such as California and Mississippi.

"As we head into our biggest season of competition yet, we want to give more individuals the chance to be a part of Food Sport," said Mike McCloud, President and CEO of WFC. "Our E.A.T.™ Judges play a crucial part in what we do and as our competition makes the move to our biggest market yet (Dallas), we'll need more than ever before."

More details about the current cities and new class additions (as well as insight on our new EAT-X plans!) will be revealed in the coming weeks. In the meantime, take a look at the tentative schedule below and mark your calendars!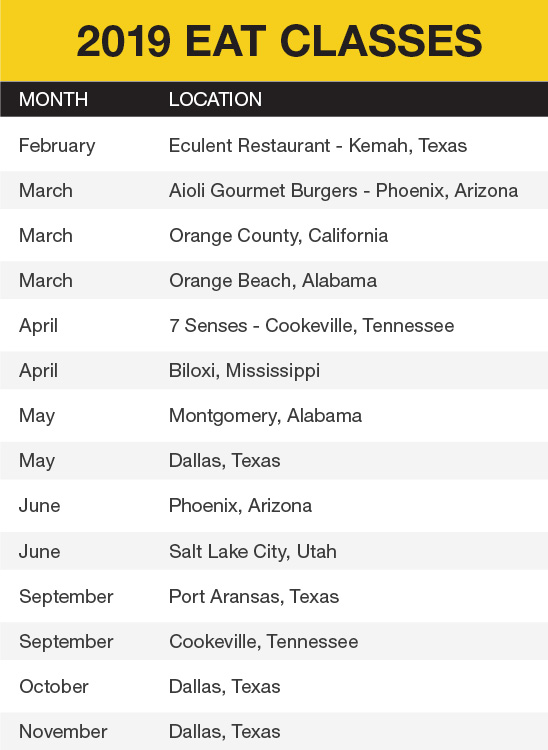 Once dates and cities are finalized, the full 2019 E.A.T.™ judge class schedule will be available at www.worldfoodchampionships.com/become-a-judge. If you are interested in attending any of the classes listed above, please email casey@mmacreative.com.
For more Food Sport updates, follow the World Food Championships on Twitter (@WorldFoodChamp), Facebook and Instagram (@WorldFoodChampionships).
« Back to News