Master Cicerone® Brian Reed Joins Food Sport to Feature Specialized Beer Pairings
Share:
Posted Oct 23, 2018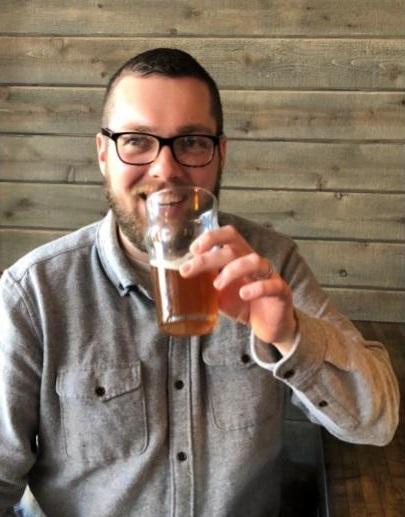 Bacon, Burger, Barbecue… and Brews? Yes, that's one of the winning combinations being featured at this year's 7th Annual World Food Championships thanks to a Master Cicerone® who will be "in the house" at the Walmart VIP Lounge.
WFC has enlisted Brian Reed, one of only sixteen people to earn the Master Cicerone® title globally, to help educate VIPs on which brews pair best with the competition's incredible dishes.
"We are always trying to elevate the experience at our event for Food Sport and foodies alike. That's why we focused on delivering a one-of-kind culinary experience in this year's Walmart VIP Lounge," said Mike McCloud, President and CEO of WFC. "We are delighted to have Brian on board to help enhance the flavors of the food and the overall experience for our guests."
In addition to being a Master Cicerone®, Brian is a Certified BJCP Beer Judge and has created a number of award-winning beers at the professional and homebrew level. He has also contributed to a number of beer and food publications including BeerAdvocate magazine and is featured in the upcoming documentary film Brewmaster.
As the Trade Brewer for MillerCoors, Brian leads beer education efforts. His team is responsible for creating and implementing the award-winning, best-in-industry Beer Champion education program. In his current role, he supports MillerCoors' commercial organization as a subject matter expert and works on the creation and execution of beer and food-centric retail solutions. Brian has also worked with new product development teams for Jacob Leinenkugel Brewing Company and Blue Moon Brewing Company. Additionally, he teaches beer education classes for the Cicerone® Certification Program.
In the course of his many roles, Brian has led over 800 beer, brewing, food and/or sensory events and classes and can't wait to help educate a brand new audience at the world's Ultimate Food Fight!
This one-of-a-kind experience was made possible thanks to WFC's new partnership with MillerCoors. In addition to featuring a selection of brews for the pairings in the Walmart VIP Lounge, the Ultimate Food Fight's newest beverage partner will also help kick-off the food fighting fun at WFC's Welcome Reception.
Weekend Passes for the Walmart VIP Lounge are sold out, but foodies can still purchase a daily VIP pass at www.worldfoodchampionships.com/tickets.
The 7th Annual WFC, presented by Walmart, will be held Nov. 7-11 at The Wharf in Orange Beach, Alabama. In the meantime, stay up to date on all WFC news and developments by following us on Twitter (@WorldFoodChamp), and Facebook and Instagram (@WorldFoodChampionships).
« Back to News