Local Culinary Students Dive Into Food Sport
Share:
Posted Oct 16, 2018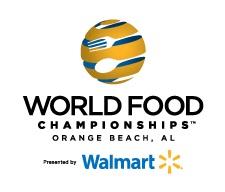 Aside from tourism, prize money, and hundreds of aspirational culinary teams from around the globe, the World Food Championships (WFC) will be bringing a lot of educational opportunity to Orange Beach, Alabama, this November.
More than 550 students from 13 schools in the area will be participating in this year's championship, which is a five-day cooking extravaganza that features over 1,500 cooks and chefs in an elimination playoff that ultimately crowns 10 champions. Those champions — made up of home cooks, pro teams and trained chefs — will earn $10,000 and a shot at $100,000 later in the spring at the event's Final Table.
"It's a massive and mesmerizing week of fun food activity," commented Mike McCloud, CEO and President at the WFC. "There are no less than 8,000 dishes being served and judged, with about another 2,000 activities like demos, samplings and family-centric moments. That's why we are so thrilled to have hundreds of volunteers and dozens of culinary students involved in our process."
Some of the activities that local students will be assisting with include sous chef help for celebrity cooks, sampling of new food brands, kitchen stadium cleaning, and event info booths. For a person who is interested in the culinary field, the experience is unparalleled.
Who's participating? A variety of high school and college students. The following schools will be represented at this year's event:
University of South Alabama

Coastal Alabama Community College

Mississippi Gulf Coast Community College

Jones County Junior College

Bishop State Old Dominion

Gulf Shores High School

Spanish Fort High School

Washington County High School

Vigor High School

Foley High School

Robertsdale High School

South Baldwin Career Tech

Albertville High School.
To become a volunteer at WFC, click here.
The 7th Annual WFC, presented by Walmart, will be held Nov. 7-11 at The Wharf in Orange Beach, Alabama. To learn more about the event, visit www.worldfoodchampionships.com/tickets. In the meantime, stay up to date on all WFC news and developments by following us on Twitter (@WorldFoodChamp), and Facebook and Instagram (@WorldFoodChampionships).
« Back to News